Ford Mustang Mach E Lowers Pricing and Open For Orders
Author

Josiah Eloy

Published

May 13, 2023

Word count

452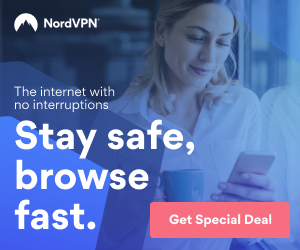 Ford has recently (thank you!) reopened orders for its electric vehicle muscle car Mustang Mach-E
Not only that but they have lowered the pricing making it cheaper for buyers. This is indicating the company's commitment to making electric vehicles more accessible to the masses. The electric Mustang Mach-E has been steadily improving with updated features such as improving EPA range estimates and boosting EAWD configuration horsepower. The Mustang Mach E aligns with Ford's plan to scale up its EV lineup and facilitate production ramp-up, including completed plant upgrades that include increased range, upgraded BlueCruise, 150 Lightning truck, and notable feature improvements.
By targeting EPA-estimated range improvements for the electric Mustang Mach-E, Ford aims to increase customer confidence in the vehicle's capabilities. With a lower starting price point than before, this move is likely to appeal to a wider audience interested in environmentally-friendly transportation options. Ford has been focused on electrifying their vehicles as part of their plan for reducing emissions and creating a more sustainable future. In addition to expanding their EV offerings, Ford is also investing in plant upgrades that will help facilitate production of these vehicles at scale. This includes innovative features like an upgraded BlueCruise system which allows for hands-free driving on certain highways.
Ford has resumed taking orders for its Mustang Mach-E electric crossover SUV at 100% capacity and has lowered the pricing on some of its models. The company also announced that customers who purchase the vehicle will receive a complimentary 90-day trial of FordPass charging network and a 3-year subscription to FordPass Connect. Customers can now opt for AC home charging which reduces charging time by half and is compatible with charge standard range models. Necessary hardware for AC home charging comes free with the vehicle purchase.
The revised price range is now $42,895 to $60,500, which is lower than before. The Mustang Mach-E is an electric SUV that was launched last year, and it has been a major success for Ford. The change in prices could be seen as a move to compete with Tesla's Model Y, which has been very popular among buyers. The new pricing includes the $1,800 destination charge but does not include any incentives like the $7,500 federal tax credit.
The new Mustang Mach-E comes with a range of exciting features and options, including optional season tires and GT performance. Other notable features include heated front seats, seats heated steering wheel, and various versions trim levels to choose from. In addition to these standard offerings, Ford has also included new optional offerings such as the package lite and air software on select models. As the world progresses towards electrification, Ford is positioning itself as a leader in this space by constantly innovating and improving its electric models.
This article has been viewed 1,202 times.
Rate article
This article has a 3 rating with 9 votes.
Article comments
There are no posted comments.