What Is The Best Brands for Belts?
Author

Michael Zhu

Published

May 15, 2023

Word count

851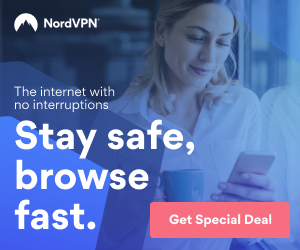 Belts are an essential accessory that not only serve a practical purpose but also add style to any outfit. With numerous brands available in the market, it can be challenging to determine which ones offer the best quality, durability, and design. In this article, we will explore some of the top brands renowned for their exceptional craftsmanship, diverse range of styles, and overall customer satisfaction. Whether you're looking for a casual everyday belt or a statement piece, these brands have got you covered.
Gucci:
Gucci is a name synonymous with luxury and elegance, and their belt collection is no exception. Renowned for their iconic double G buckle, Gucci belts are crafted with the finest materials, such as premium leather and precious metals. With a wide range of styles, from classic to avant-garde, they offer something for everyone. While Gucci belts come at a higher price point, their timeless designs and impeccable quality make them a worthwhile investment for fashion enthusiasts seeking to elevate their wardrobe.
Hermès:
Hermès is a brand that epitomizes craftsmanship and sophistication. Known for their exquisite leather goods, Hermès belts are meticulously handcrafted using premium leathers like calfskin and crocodile. The brand's signature H buckle is instantly recognizable and adds a touch of elegance to any outfit. With their attention to detail and commitment to quality, Hermès belts are designed to stand the test of time. While they may be a luxury investment, their timeless appeal and impeccable craftsmanship make them a favorite among belt connoisseurs.
Levi's:
Levi's, a renowned name in the denim industry, also offers a wide range of high-quality belts. Known for their durability and rugged charm, Levi's belts are perfect for casual and everyday wear. Crafted from genuine leather and featuring classic buckle designs, they offer both style and functionality. Levi's belts come in various widths, colors, and finishes, making it easy to find the perfect match for your jeans or trousers. With their affordable price range and reputation for quality, Levi's belts are a go-to choice for those seeking reliable and stylish accessories.
Fossil:
Fossil is a brand that combines modern trends with classic designs. Their belts are known for their versatility and timeless appeal. Crafted from genuine leather and featuring stylish buckles, Fossil belts effortlessly complement a wide range of outfits, from formal to casual. Fossil offers a range of sizes and styles, catering to both men and women. With their affordable price point, Fossil belts provide excellent value for money without compromising on quality or style. For those seeking trendy and reliable belts, Fossil is a brand worth considering.
J.Crew:
J.Crew is renowned for its preppy and stylish offerings, and their belts are no exception. Crafted with attention to detail and quality materials, J.Crew belts feature a range of classic and modern designs. From casual woven styles to refined leather options, their belts cater to various preferences and occasions. J.Crew belts offer a great balance between affordability and quality, making them a popular choice for those seeking stylish accessories that won't break the bank. With their commitment to timeless designs and durability, J.Crew belts are a reliable addition to any wardrobe.
Salvatore Ferragamo:
Salvatore Ferragamo, an Italian luxury brand, is revered for its expertise in leather goods, including belts. Combining traditional craftsmanship with contemporary flair, Ferragamo offers a range of belts in various materials such as leather, suede, and exotic skins. With meticulous attention to detail, their belts showcase innovative designs, incorporating unique buckle styles and signature brand elements. Ferragamo's commitment to quality ensures their belts remain durable and retain their elegance over time, making them a reliable choice for both formal and casual occasions.
Anderson's:
Anderson's, an Italian brand with a rich heritage, specializes in crafting high-quality belts using traditional techniques. With a focus on fine materials such as full-grain leather and woven elastic, Anderson's belts are handmade to perfection. The brand's dedication to quality extends to their attention to detail, resulting in durable and stylish belts. Anderson's offers a wide range of colors and styles, from classic and understated to vibrant and eye-catching. If you seek a belt that seamlessly combines craftsmanship, durability, and versatility, Anderson's is a brand that delivers.
When it comes to selecting the best belt brand, factors such as quality, style, and durability are of paramount importance. The aforementioned brands - Hermès, Gucci, Salvatore Ferragamo, and Anderson's - consistently exhibit excellence in all these areas. While luxury brands like Hermès and Gucci provide iconic designs and exceptional craftsmanship, Salvatore Ferragamo strikes a balance between traditional and contemporary styles. Anderson's, on the other hand, caters to those seeking fine craftsmanship and versatility in a more accessible price range.
Ultimately, the "best" belt brand is subjective, as personal preferences and budget play significant roles. It is essential to consider the purpose, desired style, and overall quality when making a purchasing decision. By choosing from reputable brands like the ones discussed, you can ensure that your belt not only adds flair to your outfit but also stands the test of time, becoming a trusted accessory for years.
This article has been viewed 430 times.
Article comments
There are no posted comments.