What is the National Engineering Register (NER)? How to apply?
Reference & Education → Education
Author

Emma Jones

Published

June 14, 2023

Word count

392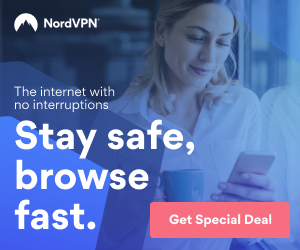 What is NER?
The National Engineering Register (NER) is a platform that recognizes and showcases the achievements and qualifications of professional engineers. It acts as a comprehensive database, documenting the credentials and expertise of engineers across various disciplines. Whether you are a civil engineer, mechanical engineer, electrical engineer, or any other specialized field, the NER symbolizes professional excellence and competence.
How To Apply For NER?
To apply for a NER credential, follow these five steps:
Step 1: Create an Account in the EA Portal
The first step in applying for a NER (National Engineering Register) credential involves creating an EA (Engineers Australia) portal account. This portal is the platform where you will submit your application and track its progress.
Step 2: Login and Complete the Online Self-Assessment Form
After creating your account, you must log in to the EA portal. Once logged in, you will find an online self-assessment form. This form is designed to help you evaluate yourself against the NER competencies, the required skills and knowledge for the credential. You will rate yourself based on these competencies and provide relevant information about your background and experience. This step is crucial as it demonstrates your eligibility and suitability for the NER.
Step 3: Obtain Two Relevant Referees
As part of the application process, you must provide two referees who can verify your recent work experience. These referees should be individuals who have direct knowledge of your engineering work and can provide an objective assessment of your skills and capabilities. Choosing referees familiar with your most recent projects is essential and can provide meaningful insights into your professional performance.
Step 4: Have a NER Interview with a Qualified Engineers Australia Assessor
Upon completing the self-assessment form and submitting your application, you will be scheduled for a NER interview. During this interview, you can demonstrate your engineering knowledge, experience, and competencies to a qualified assessor from Engineers Australia. The assessor will evaluate your suitability for the NER based on your interview performance and the information provided in your application.
Step 5: Receive Your Outcome Notification
After the interview, you will receive an outcome notification from Engineers Australia. This notification will inform you of the decision regarding your NER application. If your application is successful, you will be automatically added to the NER, which signifies that you have met the requirements and be officially recognized as a qualified engineer.
At CDRReportWriter, we have a committed team of CDR report writers ready to offer extensive assistance, ensuring your CDR aligns with Engineers Australia's requirements. Reach out to us now and allow us to assist you in achieving success with your CDR application for professional recognition and NER registration!
https://www.cdrreportwriter.com
Article source:
https://articlebiz.com
This article has been viewed 317 times.
Article comments
There are no posted comments.