MPMsoft to AllMed PM: Empowering Medical Practices with Comprehensive Billing Software
Computers & Technology → Technology
Author

Allmed Pm, Llc

Published

May 21, 2023

Word count

356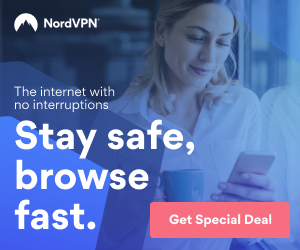 Evolution: From MPMsoft to AllMed PM
In the ever-evolving landscape of healthcare management, adaptability and innovation are key. This rings true for AllMed PM, LLC, previously known as MPMsoft and Pro Health Billing, which has transformed into the industry-leading solution known as AllMed PM. Let's take a journey through the company's history and understand the rationale behind the name change.
It all began in 2006 when MPMsoft emerged as a groundbreaking software provider specializing in medical practice management. With a vision to streamline billing processes and enhance efficiency, MPMsoft quickly made its mark within the healthcare industry. Its state-of-the-art solutions were adopted by numerous medical practices, resulting in tangible improvements in revenue management and operational workflows.
Over the years, MPMsoft's commitment to excellence led to widespread acclaim, gaining the trust of professionals across more than 20 different medical specialties. Particularly renowned for its expertise in handling CMS-1500 billing for Blue Cross and Medicare, MPMsoft became synonymous with reliability and effectiveness. However, as the company expanded its range of services and solutions, a need arose for a brand name that better reflected its comprehensive approach and broader appeal.
Thus, the transformation from MPMsoft to AllMed PM came into being. The name AllMed PM encompasses the company's all-encompassing nature, signifying its ability to serve medical practices across various specialties, irrespective of their billing needs. It aligns with the company's mission to provide a unified platform that empowers healthcare providers to efficiently manage their revenue cycles and navigate the complexities of medical billing.
AllMed PM remains dedicated to delivering cutting-edge technology and exceptional service, empowering healthcare professionals to focus on what truly matters: patient care. With an unwavering commitment to customer satisfaction, AllMed PM continues to adapt, innovate, and stay ahead of the ever-changing healthcare landscape. The rebranding to AllMed PM reinforces the company's position as a trusted partner in medical practice management.
As AllMed PM continues its journey, it remains committed to exceeding expectations, pioneering new solutions, and driving positive transformation within the healthcare industry. With its comprehensive approach, expertise across specialties, and unwavering dedication to customer success, AllMed PM is poised to shape the future of medical practice management.
This article has been viewed 410 times.
Rate article
This article has a 5 rating with 1 vote.
Article comments
There are no posted comments.