The Frustrations of Flight Delays and How to Get Compensation
Travel & Leisure → Travel Tips
Author

Kacper M. K.

Published

June 28, 2023

Word count

885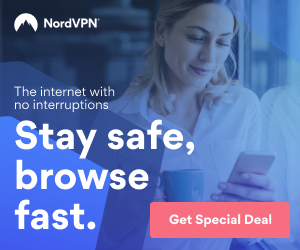 Have you ever experienced the frustration of waiting for a flight that never arrived? Or perhaps you've been stuck in an airport for hours on end due to a flight delay. It's not uncommon for airlines to cancel or delay flights, causing headaches and stress for passengers.
However, did you know that you may be entitled to compensation for these disruptions? In this blog post, we'll discuss the ins and outs of flight cancellations and delays and how to make airlines pay up for their mistakes.
Understanding flight cancellations and delays
Flight disruptions can ruin travel plans due to various reasons like bad weather, mechanical issues, or airport congestion. Passengers often face long delays, cancellations, and financial losses. Luckily, airline compensation exists to support affected travelers. However, many aren't aware of their entitlements.
Thankfully, flight compensation claims experts can help passengers claim the reimbursement they deserve. In the following section, we'll discuss common causes of flight disruptions and what to do if your flight is affected. Understanding these reasons allows you to protect your rights and ensure proper compensation for any inconvenience faced.
Why airlines may owe you compensation?
Flight issues like cancellations, delays, and overbooking can inconvenience passengers. Airlines may owe compensation for these problems, which is a legal requirement in certain circumstances. Compensation varies based on flight distance, delay duration, and disruption reason.
Passengers may also claim reimbursement for expenses like meals and accommodation. Eligible claims can be made for EU-origin or EU-destination flights on EU airlines, as well as flights departing from the US.
Note that compensation for delays caused by extreme weather or security concerns may depend on airline policies. Passengers should be aware of their rights and seek compensation if eligible, reducing frustration and potentially receiving owed compensation.
Common reasons for flight disruptions
Flight delays and cancellations occur due to common reasons. Understanding them helps determine eligibility for airline reimbursement. Inclement weather, like heavy rain or snowstorms, poses safety concerns and is typically out of the airline's control, reducing the obligation to compensate.
Mechanical issues, within the airline's control, can lead to delays or cancellations and may warrant compensation. Overbooking can result in voluntary seat surrender or denied boarding, causing disruptions.
Strikes and labor disputes can also lead to flight disruptions, with the airline responsible for compensation. Remember that each situation is unique, so checking with the airline or seeking legal advice is recommended for any questions or concerns.
How to check if you are eligible for compensation?
Flight cancellations and delays inconvenience travelers, but compensation may be available. Eligibility depends on different country regulations. EU Regulation 261/2004 protects EU travelers during disruptions; check local regulations elsewhere.
The reason for the disruption determines eligibility. Factors beyond the airline's control, like weather or strikes, may not qualify. Mechanical issues or crew shortages caused by the airline can be valid claims. Visit the airline's website or contact them to check eligibility.
Some airlines have dedicated compensation departments, and online services can assist you. Eligibility typically requires a confirmed reservation and timely airport arrival.
Longer delays or cancellations often result in higher compensation. Always check eligibility, as airlines are obligated to compensate passengers in many cases. Claim what you're entitled to receive.
Steps to take when seeking compensation from the airline
Flight disruptions can be incredibly frustrating, leading to missed connections, wasted time, and unexpected expenses. The good news is that if you've experienced a flight delay, cancellation, or been denied boarding due to overbooking, you may be eligible for compensation.
Here are the steps you should follow to ensure you receive the compensation you deserve:
Know your passenger rights:
Start by familiarizing yourself with your rights as a passenger. Review the airline's terms and conditions as well as the specific passenger rights laws of the country you're in. Many airlines are obligated to provide assistance, such as meals and accommodations, for delays or cancellations within their control. EU law, for instance, entitles passengers to compensation for cancellations, delays over three hours, or instances of overbooking.
Gather evidence:
To build a strong case, collect and preserve all relevant evidence. Keep records of your flight documents, receipts, boarding passes, and any communication you've had with the airline regarding the disruption. Take photographs of the departure board displaying the delay or cancellation notice, and request written confirmation from the airline regarding the cause of the delay.
Submit a complaint to the airline:
Contact the airline immediately after experiencing a flight disruption and request compensation. If the airline fails to provide a satisfactory resolution, proceed to file a formal complaint. Most airlines offer online claim forms where you can submit your complaint along with supporting documents. Pay attention to detail when completing the form, ensuring accuracy and completeness to prevent any unnecessary delays in processing your claim.
I personally recommend a reliable service that assisted me in receiving compensation for a flight cancellation from a year ago. I decided to use it when my own claim was rejected by one of the major European airlines.
They handle all the paperwork and negotiations, ensuring a quick and hassle-free process. Click this link https://share.airhelp.com/LXqPZQ to get started and receive the compensation you deserve.
Don't miss out – let them handle the complexities while you relax. It worked for me, and it can work for you too!
24-year-old student of Tourism & Recreation, fueled by a profound passion for travel, electronics, and new technologies. When I'm not immersed in my studies, you'll often find me pedaling away on my bike or engaging in a spirited game of football. Through the written word, I strive to share my knowledge and experiences, aiming to inspire and connect with others. Join me on this exciting journey as we explore the world together, one inked page at a time.
Article source:
https://articlebiz.com
This article has been viewed 253 times.
Article comments
There are no posted comments.