No Ifs, No Buts: This was a Mississippi Lynching In 2022
Author

Clare Xanthos, Phd

Published

June 28, 2023

Word count

2,083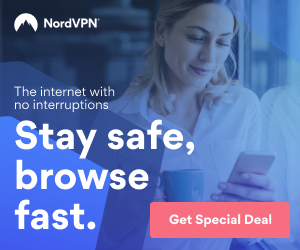 RASHEEM CARTER, A YOUNG BLACK MAN, WAS FOUND DECAPITATED AND DISMEMBERED AFTER REPORTING THAT HIS EMPLOYER WANTED HIM DEAD.
The 2022 murder of Rasheem Ryelle Carter, 25, in rural Mississippi, is one of the ugliest, most sadistic, nauseating crimes that has been reported in the 21st century. Indeed, the sheer barbarity of what happened to Carter seems like it belongs in another era, but it happened a mere eight months ago.
On Oct. 1, Rasheem phoned his mother in distress, telling her that he was being followed by three truckloads of white men in Taylorsville, a small town in Mississippi. He reported that the men were hurling racial slurs at him. One month later, Carter's skeletonized remains were found in a wooded area near Taylorsville; he had been decapitated and dismembered. But despite this grisly scenario — reeking of an old-fashioned Mississippi lynching — the local police immediately claimed that there was "no reason" to suspect foul play.
RASHEEM CARTER FEARED FOR HIS LIFE — AND WITH GOOD REASON
Contrary to popular belief, lynchings in Mississippi and other states have not disappeared in modern times; as reported in The Washington Post (8/21/21), they have simply gone underground. The local police typically claim "no foul play"; the mainstream media ignore the story; and these "modern day lynchings" get swept under the rug. Jill Collen Jefferson, a lawyer and civil rights activist put it like this:
"Lynchings in Mississippi never stopped. The evil bastards just stopped taking photographs and passing them around like baseball cards" (The Washington Post, 8/21/21).
The incidents leading up to Rasheem Carter's death occurred while he was employed as a temporary worker at a mechanical contracting company in Taylorsville — a town that is reportedly not safe for Black people after dark. Racial justice activist Marquell Bridges had this to say to The Final Call (2/7/23) about Taylorsville:
"Taylorsville, Mississippi, still has active Klan, it's technically still a sundown town, and all of the Black people around Taylorsville pretty much know: 'Don't be caught around there,' or the Mize area after dark."
On Oct. 1 — one day before his disappearance — Carter called his mother, Tiffany Carter, and told her that he was stranded in Taylorsville. Following an argument, a co-worker who usually gave Rasheem a ride back to the hotel where they both stayed, refused to give Rasheem a ride that particular day. As a result, Carter was alone, on foot, in what many regard as a sundown town. Moreover, he reported to his mother that he was being followed by white men in three pickup trucks, and they were hurling racial slurs at him. In a text message to his mother, he indicated that he was in fear for his life, and that if anything bad should happen to him, his boss was responsible:
"Me and the owner of this company are not seeing eye to eye Mama... But if anything happen to me, he's responsible for it... I'm too smart Mama, he got these guys wanting to kill me" (Press Conference, 3/13/23).
The next morning, on Oct. 2, Tiffany Carter let her son know that she had arranged for her best friend to pick him up later that day, and Rasheem provided his exact location. Tragically, this would be the last time he would ever speak with his mother; when her friend arrived in Taylorsville approximately two hours later, Rasheem had disappeared.
THE CONDITION OF RASHEEM CARTER'S REMAINS POINTS TO HOMICIDE, NOT ANIMAL ACTIVITY
Rasheem Carter's remains were located on Nov. 2, on private land, in a wooded area near Taylorsville. Horrifically, Rasheem had been decapitated and dismembered; oddly, his body was skeletonized after only one month; and the jeans he had been wearing have seemingly disappeared. The Carter family's lawyer, nationally renowned civil rights and personal injury attorney Ben Crump provided the following description at a March 13 press conference:
"His head was severed from his body... his vertebrae, his spinal cord, was in another spot they discovered away from his severed head."
Despite the macabre state of Carter's remains and the obviously sadistic nature of the crime, the local police immediately tried to push the theory that Rasheem's body was torn apart by wild animals. But as Crump told Inside Edition, the fact that Carter was decapitated is indicative of homicide as opposed to animal activity:
"A head being decapitated seems to be not something that animals would do, but it seems like people would do" (Inside Edition, 3/23/23).
Furthermore, decapitation is something that has strong associations with the lynching of Black people in the American South. The Equal Justice Initiative (2017) notes that lynchings "often featured extreme brutality such as burning, torture, mutilation, and decapitation of the victim."
THE DEPLORABLE TREATMENT OF RASHEEM CARTER BY LOCAL LAW ENFORCEMENT
In their dealings with Rasheem, the Taylorsville police were arguably both callous and negligent. Carter's mother reported that while Rasheem was on the phone with her, he went to the Taylorsville police department — at her urging — to plead for help on two occasions (Oct. 1 and Oct. 2). (The police were not aware that Ms. Carter could hear Rasheem's interactions with them.) Rasheem advised the police that he was in a dangerous situation and begged for assistance; however, puzzlingly, it appears that the police were unable to help him in any way at all:
They claimed they could not give him a ride out of Taylorsville to his hotel.

They stated that they could not let him stay at the police station.

They did not offer to call a taxi for him.

Apparently, they weren't even able to provide him with a phone charger.
Rasheem disappeared shortly following his second visit to the police department on Oct. 2 — in broad daylight. In a strange coincidence, it was exactly one month later — to the day — on Nov. 2 that the police notified Carter's family that Rasheem's remains had been found.
MISSISSIPPI OFFICIALS ARE WITHHOLDING IMPORTANT EVIDENCE
The Mississippi officials handling the case have been continuously obstructive with Rasheem Carter's family in their pursuit of justice for Rasheem. Tiffany Carter told the Atlanta Black Star (4/29/23) that at this point, she doesn't believe anything that they say; it has been "lies after lies," she remarked. In a media statement (4/26/23) by Ben Crump and the Carter family, the following observations were made regarding the behavior of the local law enforcement officials:
"The family continue to be stonewalled at every turn... (they are) being denied adequate information and closure from the Mississippi officials overseeing this case."
As argued by Attorney Crump at the aforementioned March 13 press conference, "it shouldn't have to be this difficult for this broken-hearted mother to get answers." Listed below are just a few examples of evidence that is being withheld from the Carter family and the public:
In this age of CCTV and advanced surveillance, there should be footage of Rasheem in multiple locations, including footage of any abduction. During the Carter family's own investigation, they were able to retrieve security camera footage of Rasheem in one location (the Family Dollar on the morning of Oct. 2 ). But the police — for reasons only known to themselves — have ignored calls to release the large amount of missing footage that surely exists.

Carter's ATM card was used on Oct. 4 — two days after his disappearance. While this should be a key clue for anyone with basic investigative skills, bizarrely, the police have failed to provide the ATM camera footage of this incident.

The police are known to be in possession of a sinister video from a hunting camera, featuring Carter after he went missing. Eight months later, perplexingly, the police have only allowed the Carter family to see one single photo from the available footage, which is allegedly timestamped as 4:32 p.m. on Oct. 2. The photo appears to show Carter literally being hunted, while he valiantly fights for his life, brandishing a log, in an effort to defend himself. The assailants are not visible on the photo, but may well be featured on the withheld video.
THE CREATION OF A NARRATIVE THAT DISCREDITS RASHEEM CARTER'S STATEMENTS
It certainly appears that the police have made a concerted effort to cast doubt on Rasheem's final words to his mother. It is significant that immediately following the discovery of Carter's remains — before there was even time for an investigation — the local police declared that there was "no reason" to suspect foul play. In the wake of such a gruesome crime, this initial "no foul play" statement is not just problematic, it's arguably a red flag with regard to the integrity of the investigation.
Additionally, the police were very quick to rule out the employer who Rasheem had named as a person of interest. Their reasoning was that this individual's cell phone apparently pinged at another worksite, nearly 100 miles away from where Rasheem was seen on the hunting camera footage. This rationale is unfounded for a number of reasons:
It should be obvious that cell phone pings do not guarantee the whereabouts of the phone owner since a potential perpetrator may have more than one cell phone and/or have used a disposable "burner" cell phone.

At this time, no one knows exactly where Rasheem was when he died, or the time of death. Therefore, an assumption based on the theory that Rasheem died at the exact time of the hunting camera footage is unjustified.

It is disingenuous to ignore the possibility that a person of interest could have arranged a crime without directly participating in it; for this reason, the cell phone pings are irrelevant.
THE APPARENT HOSTILITY OF LOCAL LAW ENFORCEMENT
The police would not assist Rasheem when he was in fear for his life; they have withheld a vast amount of evidence pertaining to the case; they appear to be constructing a narrative to enable the murderer(s) to go unpunished; and there are chilling indications that this apparent malevolency may go even deeper.
To provide some context, it is worth noting — what many know already — that there is a strong association between US law enforcement and anti-Black racial hatred. This fact is well-documented in scholarly work, media reports, and the ever-increasing video footage of police murders of Black civilians. Moreover, there is a history of police working with the local Klan to murder Black people and activists. It's also becoming increasingly clear that in modern times, the Klan and other white supremacist groups have infiltrated police departments across the country. American attorney and University of Georgetown professor Vida B Johnson (2019) notes the following:
"There is an epidemic of white supremacists in police departments… There have been scandals in over 100 different police departments, in over forty different states, in which individual police officers have sent overtly racist emails, texts, or made racist comments via social media. This is a nation-wide problem" (Johnson, 2019, Lewis and Clark Law Review, Vol. 23, Issue 1).
THE NEED FOR A FEDERAL INVESTIGATION
Rasheem Carter was suffering every Black person's nightmare. Stranded in a small hostile town, he was racially harassed, hunted, and sadistically murdered. Carter warned his mother that the men who were stalking him were trying to kill him — and tragically, that's exactly what happened. Mindbogglingly, it appears that not a single human being in that town was willing to help him.
At this point, one thing is clear: if the circumstances surrounding Rasheem Carter's death are not an indication of a hate crime, it's hard to imagine what would qualify. Moreover, it's been eight months since Rasheem's death, and despite a wealth of potential evidence, nothing appears to have moved forward in the local Mississippi investigation. It is therefore evident that this case requires a federal investigation by officials who are not affiliated with the state of Mississippi.
In the meantime, You Are The Power, a nonprofit organization, has offered a $50,000 reward for "the key tip leading to the arrest and conviction of Rasheem Carter's killer." There's also a change.org petition calling on the United States Attorney General to investigate Carter's death as a federal case.
Ultimately, not only does Rasheem Ryelle Carter deserve justice, but Black communities deserve to feel safe. We cannot ignore what happened to Rasheem, allowing would-be perpetrators of hate crimes to become further emboldened. In the words of Attorney Ben Crump, "This was a nefarious act. This was an evil act. Somebody murdered Rasheem Carter, and we cannot let them get away with this."
Originally published on Medium on May 7, 2023. Copyright © 2023 Clare Xanthos — All Rights Reserved.
Dr. Clare Xanthos is a writer, author and scholar whose work is informed by racial equity and racial justice. She has lived and worked in several countries, including the USA, Barbados, the UK and Nigeria. During her time at the Morehouse School of Medicine, she served as an editor for an important book entitled "Social Determinants of Health among African-American Men" (2012). In 2004, she earned a PhD in Social Policy at the London School of Economics and Political Science.
Article source:
https://articlebiz.com
This article has been viewed 127 times.
Article comments
There are no posted comments.