How to Plan and Host a Successful Garage Sale: A Quick Guide
Author

Creditpicks

Published

June 4, 2023

Word count

309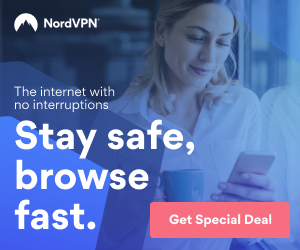 Whether you want to declutter your space or make some extra money, hosting a garage sale can be a fulfilling and profitable experience. This quick guide will provide you with a snapshot of the essential steps you need to take to ensure your garage sale is a success.
Planning
Good planning is crucial for a successful garage sale. Here's what you need to consider:
• Inventory: Divide them into categories, such as clothing, kitchenware, electronics, and books. This makes the process easier and more efficient.
• Pricing: You want to price items to sell. A rule of thumb is to price items at about 20-30% of their retail price.
• Date and time: The best time to host a garage sale is on a weekend morning. Check the weather forecast, too.
• Advertising: Use social media platforms, local bulletin boards, and even garage sale websites to spread the word. Highlight unique items.
Hosting
On the day of the garage sale, here's what you need to do:
• Setup: Organize your items categorically, just like in a store. Use tables and racks to display items. Label prices on each item.
• Cash and change: Have enough cash and coins to give change.
• Customer service: Be friendly and welcoming. Being willing to negotiate prices can also boost your sales.
Post-garage sale
Once the sale is over:
• Donation and disposal: Donate unsold items to charity or dispose of them responsibly.
• Cash management: Count your earnings and deposit them safely.
The following bullet points provide a timeline to ensure you're on track:
• 4-3 weeks out: Sort and categorize items.
• 2-1 week out: Price items, plan advertising, and check the weather forecast.
• 1-0 week out: Post advertisements, prepare change, and set up items.
Garage sales can be fun, and turning unused items into extra cash is rewarding. With proper planning and hosting, your garage sale can indeed be a success!
Creditpicks (creditpicks.com) is a collective of citizens, residents, designers and developers, MBAs, undergraduates, and current students. They contribute to Creditpicks both full-time and part-time. Our shared interest is in dependable, accurate, yet readable research on what makes personal finance tick in Canada. For a detailed version of this article, please visit https://www.creditpicks.com/garage-sale-canada/.
Article source:
https://articlebiz.com
This article has been viewed 410 times.
Article comments
There are no posted comments.