Leather Jacket Fashion Trends: What's Hot and What's Not
Author

Ali Muthary

Published

June 29, 2023

Word count

682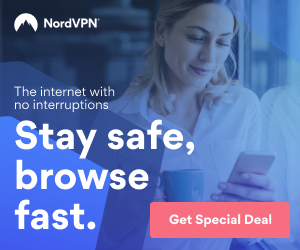 Classic Biker Jackets: Forever in Style
When it comes to leather jackets, there is one style that reigns supreme—the classic biker jacket. With its rugged appeal, asymmetrical zip closure, and wide lapels, this iconic jacket has become synonymous with rebellion and edginess. Year after year, it continues to make a bold statement in fashion, never fading from the scene. Choose a well-fitted black or brown biker jacket to elevate any outfit, whether it's a casual jeans-and-tee ensemble or a more formal dress.
Luxurious Leather Blazers: Power and Elegance
The leather blazer is perfect for those seeking a sophisticated twist on the traditional leather jacket. This versatile garment combines the timeless appeal of a blazer with the luxurious leather texture, resulting in a refined and polished look. Whether paired with tailored pants for a stylish office ensemble or dressed down with jeans for a trendy weekend outfit, the leather blazer exudes power and elegance in every setting.
Aviator Jackets: Retro Charm with a Modern Twist
Originating during World War II, aviator jackets, also known as flight jackets, have stood the test of time and remain a style staple. Initially designed for pilots, these jackets provided warmth and protection in high-altitude environments. Today, aviator jackets have evolved beyond their functional roots to become a fashion statement. They exude a sense of retro charm with their shearling collars, zippered fronts, and ribbed cuffs. Opting for a modernized version with slim fit and streamlined details adds a contemporary touch, creating an effortlessly cool look.
Colorful Leather: Vibrant and Expressive
While black and brown leather jackets have always been popular, fashion is all about self-expression. Embracing colorful leather jackets can bring some vibrancy into your wardrobe. Shades like burgundy, navy, forest green, or pastel hues can add a refreshing twist to your outfits. Experimenting with different colors allows you to make a bold and confident statement while maintaining the inherent sophistication that leather provides.
Statement Details: Elevating the Ordinary
In the world of fashion, it's often the little details that make a significant impact. Leather jackets with unique embellishments and eye-catching features are gaining popularity. From intricate embroidery and studs to bold hardware and asymmetric cuts, these statement details add a touch of individuality and elevate an ordinary leather jacket into a true fashion statement. By selecting jackets incorporating these intricate designs, you can showcase your style and effortlessly stand out.
Conclusion
In conclusion, leather jackets are a timeless fashion staple that adds an edge to any outfit. Staying on top of the latest trends ensures that your leather jacket game remains strong. Whether you opt for a classic biker jacket, a luxurious leather blazer, or a retro-inspired aviator jacket, choosing a style that resonates with your personality and complements your overall aesthetic is essential. Feel free to experiment with colors and statement details to make your leather jacket reflect your unique style.
FAQs
Are leather jackets suitable for both men and women?
Absolutely! Leather jackets are versatile and can be worn by both men and women. There are various styles and fits available to suit different preferences.
How should I care for my leather jacket?
To maintain the quality and longevity of your leather jacket, it's essential to follow the care instructions provided by the manufacturer. Generally, it's recommended to avoid exposing it to extreme temperatures or moisture and to periodically clean and condition the leather.
Can leather jackets be worn in warmer climates?
While leather jackets are often associated with cooler weather, lightweight options can be comfortably worn in warmer climates. Look for jackets made from thinner leather or with ventilation features.
What are some popular brands for leather jackets?
Several reputable brands, including Schott NYC, All Saints, Belstaff, and Acne Studios, are known for their quality leather jackets. Choosing a brand that aligns with your budget and style preferences is essential.
Can leather jackets be customized or tailored?
Yes, many leather jackets can be customized or tailored to some extent. If you're looking for a specific fit or want to add personal touches, it's worth consulting with a professional tailor or leather specialist.
Fan Jackets is your ultimate source for high-quality fan merchandise! We offer a wide range of leather jackets, outfits, and accessories inspired by movies, TV shows, games, and sports teams. We're a trusted destination for fans worldwide with exceptional customer service and premium products. Show your passion and fandom with pride. Join our community of fans today!
https://articlebiz.com
This article has been viewed 212 times.
Rate article
This article has a 5 rating with 1 vote.
Article comments
There are no posted comments.