Cost of Living in Kathmandu for International Tourists
Travel & Leisure → Travel Tips
Author

Kiran Bista

Published

July 17, 2023

Word count

629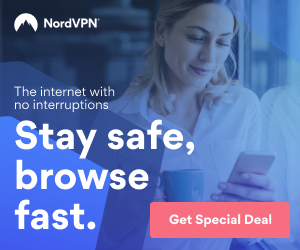 The capital city of Nepal, Kathmandu, is a great place to observe a perfect yet chaotic blend between the hustle and bustle of the city, religious sites, delicacies, and majestic scenic views. The business might be visited by numerous people who have their own set of purposes for visiting, so the cost of living here might differ. But here are some insights that may come in handy for you.
Food: The food available here is very pocket friendly. Here you can get lunch under $5, but it indeed differs from place to place. If you stop by a local coffee shop, you might get a cup of tea or coffee at around 50 cents, but if you stop by some fancy coffee shops like the Himalayan Java, a cup of coffee might cost you about $2-$3. Similarly, the food at magnificent places like Kings Way, Lazimpat (Roadhouse cafe, Bakery cafe, Himalayan Java, Nepali Chulo) may be a bit expensive which might cost you $30 on average. However, the small local kitchens are cheaper in comparison to them.
Accommodation:
There are many accommodation options in Kathmandu Valley ranging from mediocre rooms to suites. Thamel is where most of the tourists reside. Here, you can find a variety of room options categorized into prices according to their services. If not Thamel, you may also live in places nearby making sure it will be easy for you to travel every day. You may find a room for around $15 per night, and standard rooms for $50, whereas if you opt to stay at lavish hotels, they may even cost you about $200 per night. Nevertheless, there are ample choices.
Travel and Recreation:
Here, prices will differ based on your preferred style of traveling and the places you pay a visit. You may stroll around the religious sites whereas you may book a cab to explore the outskirts of the valley. In the first option, you will have to pay for entrance tickets where the price differs from place to place like the Monkey Temple, Ancient Palaces, and Religious Sites. On average, each ticket will cost you $5 for one person. Whereas in the latter option, you would need to book a cab and the cab charges you according to the place you are seeking to visit. So, this will be an expensive option that might cost you around $100, depending on the location you visit, though it will be worth every penny you spend.
Basics Items and Souvenirs:
The basics such as a bottle of water cost you 40 cents, but if you are staying at rent, it will cost you a lot more as you will be using it to bath, laundry, and cook. Toiletries may cost you around $20; the phone bill may cost you $10, kitchen groceries may sum up to $100 (if you're staying there for a month), whereas personal care items may cost you around $20. But the souvenirs are way expensive such as gem-studded earrings, and antique decorations. You will have to allocate a fair amount of money if you want to hand your loved ones a gift after you return home.
Transport:
Again, this depends on the places you visit. Bus rides are cheaper than taxi rides, but they consume much time as they have to swirl against heavy traffic. Booking transport apps would be a great deal of reaching your destination in an optimum amount of money. Thus, on average, you might spend around 50 bucks on transport in a month.
The cost of living for everyone visiting Nepal is a subjective matter, but if I were to give a rough estimate of the least amount to be spent here, it'd go up to around $300-$400. And the most you could spend here must be infinite as the valley certainly has a lot to offer to its people!
Nepal's Best Travel & Tour Company provides affordable spiritual, adventure, or trekking tour packages in Nepal and India suited for different activities to make your holidays memorable. We even have tours to Varanasi in India as well. From the time you book with us traveling to your holiday destinations, we will take care of you!
Article source:
https://articlebiz.com
This article has been viewed 201 times.
Rate article
This article has a 5 rating with 1 vote.
Article comments
There are no posted comments.