Mesmerizing Mountain Flight to Everest
Travel & Leisure → Travel Tips
Author

Kiran Bista

Published

July 17, 2023

Word count

604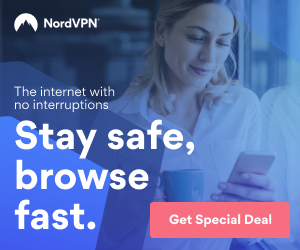 Located at a height of 8850 meters, Mount Everest is considered one of the tallest points on Earth. Upon visiting the country Nepal, where Mount Everest is located, a flight to Everest and the opportunity to gaze at the mystical mountains' panoramic view is something you should certainly not miss out on. A mesmerizing view of Mount Everest on a flight is especially recommended to those travelers who are pressed by time or someone who is not fond of doing the adventurous climb in the perilous Himalayas. It is one of the particular flight tours in Nepal's tourism industry offered by renowned domestic airlines like Yeti and Buddha Air. Besides sightseeing tours to gigantic Everest, they also offer sightseeing tours to Mount Annapurna; however, the flight tour to Annapurna operates from Pokhara, which will be a thirty minutes tour, unlike Everest sightseeing.
This mountain flight to Everest and the other high-altitude mountains lasts up to an approx. an hour. The view of scenic mountains in the early morning not only helps you to grasp an idea about the geography of Nepal but also offers you an opportune moment to witness the majestic peaks, lakes, and glaciers from up close and capture pictures that you can cherish for a lifetime. During the flight, you will get to see 20 of the highest peaks of East Nepal starting from the Langtang Lirung peak, which is the closest to Kathmandu. Moving forward towards the Eastern side, you can witness the almighty Mount Everest (also known as Sagarmatha) and finally fly to Chamlang Peak. After that, the plane takes a turn and heads back to the capital, where the passengers will once again get to take a glance over the ever-ending snow-capped mountain ranges.
October's chilly weather is regarded to be the best time to fly over Everest and the massifs to understand the pristine beauty that makes the country stand out from others. The sheer beauty of the unending Alps is an easy bet, yet a promising one, which will make your heart leap. Despite having not much of a long history, our mountain flight experience has gained popularity and trust among our passengers worldwide for the same reasons as mentioned above.
The team at Buddha Air does not compromise even on the smallest things to make your experience enriching. Thus, the flight attendant provides you with a "Himalayan Peaks" map containing information on all the mountains you will see. And as each of the stunningly beautiful mountains comes close, the flight attendant will brief you about them. Every passenger is guaranteed a window seat, and what else could one ask for having the massifs and Alps just 20 miles away from your window?
While you make your visit to Nepal, losing an opportunity to view Mount Everest and the other Himalayas ranges will upset your travel. There are many options to enjoy this charismatic scene, which is way much cheaper than actually climbing Everest or other great Himalayas. For interested tourists and travelers, transportation from your hotel in the city to the airport and back and forth is also available for ease.
Providing a pleasant, safe, and convenient flying experience has always been the first and foremost priority of the entire team at Buddha Air. From picking you up at your hotel room doorstep to appointing the best expert pilots who have flown thousands of mountain flights, we make sure there won't be any room for complaints. Modern jetliners having all the modern avionics, instruments, and airframe have been put into operation. The package also comes at an affordable rate, and the flying experience is undoubtedly worth every penny.
Buddha Air is the No. 1 domestic airline in Nepal that offers Everest Experience mountain flights to Mt. Everest including many other mountains located in Nepal. If you are planning to visit Nepal then you can enjoy your Mount Everest sightseeing tour with Buddha Air at an affordable price making your travel worth every penny.
Article source:
https://articlebiz.com
This article has been viewed 220 times.
Article comments
There are no posted comments.