6 Tips For Booking Cheap Flight Tickets
Travel & Leisure → Travel Tips
Author

Kiran Bista

Published

July 17, 2023

Word count

823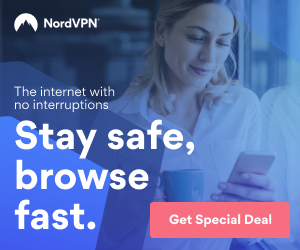 Booking the cheapest possible flight is tiresome for any destination especially when the price keeps on fluctuating. Although there are many travel portals that brag about their services and offer cheap rates but finding one that really suits your budget and time is pretty hard. Whether you are planning for a family trip or want to travel solo, finding a cheap flight deal can be what makes or breaks your trip because too expensive a flight often keeps one from putting off the trip. In a general calculation, the largest expense of the trip is usually the airfare
Hence, flexibility is good for your wallet. If you are only concerned with getting there, then the ideal time to fly is any day of the week. Many people look for cheap flights during holidays and on certain dates of the week. While this is fine, sometimes these flights are not the cheapest option available. For instance, if you scheduled your personal trip to take place during a holiday or weekend, doing so will increase your chances of paying more for airfare. So, in this article, we will be mentioning about few tricks that can truly help you grab a cheap fare with less hassle online.
Hide Your Search - Due to advancements in computer technologies now it is possible that airlines and other travel portals can easily read your search queries and manipulate fares to their benefit. It is repeatedly encountered that spending some time in the web browser searching flight price often increases the flight price especially when one particular route is repeatedly searched by the same user because doing this will create urgency in you to book a ticket as quickly as possible. Hence, it is always suggested to search flights using the incognito mode which will enable private browsing and won't leave traces of your search.
Searching the Right Place - Most people start their search but end badly with inflated fares using search engines like Google and Bing. However, we think the right place to make your cheap flight search are Skyscanner, Scott's Cheap Flights, Momondo, etc. because these sites offer reasonable fares as they do not inflate the fare as a part of taking a cut from the airlines. However, it is also best to know that not all search engines are perfect and offer the best. Hence, keeping your search wide with different search engines definitely ensures quality fare.
Hitting the Right Time - Right time of the month can ensure some reduction on the fare but this is best applied when you are not pressed by the time. However, we don't mean that a particular day of any year promises the cheapest fare to your destination because we do not agree with the notion that booking Tuesday can save money. Keep track of the price for the entire month and you will have a rough idea when the prices go up and down to a particular destination.
Flying for Free - Flying free is possible and can be the cheapest way to fly, however, this is possible only if you have collected fare credit points. One can collect such credits just by signing up for travel reward credit cards and hitting the minimum spend which often rewards with gross points to promise you even flights to your destination for free. If you are an amateur, then we suggest using Chase Sapphire Preferred Card where you can easily get 60k bonus points just for spending $4000.
Budget Airlines - As the name suggests, budget airlines offer cheaper tickets but on the cons, these airlines also offer some compromises to the passengers like the absence of free food and drink on-board and less legroom. Well, if you are flying for a few hours then these airline supplements should not be hard on priority and you should still be enjoying your flight.
Fare Alerts - Fare alerts can help you grab cheap flights so we think it is something that one should not ignore. While visiting the airlines' webpage do not forget to set fare alerts which in return will provide you with all the necessary information like special offers, before they sell out and enable you to book cheap flight tickets. Moreover, subscribing to airline newsletters also offers frequent flier bonuses. If you are someone who loves to travel, then such points and miles can add up to free flights and grand upgrades.
Use Award Miles - In the case of airlines like Southwest you can credit the card through your online account, or by calling the number on the back of the card. It's worth calling because you will see options like "Free Ticket" if you do not use all of your points in one month. If you are looking to get more out of your Airline Rewards Credit Cards, there are some strategies that consumers can take to get additional miles or even more cashback or free tickets.
This article has been viewed 264 times.
Rate article
This article has a 1 rating with 1 vote.
Article comments
There are no posted comments.