8 Things to Do in Kathmandu Valley for Day Trippers
Travel & Leisure → Travel Tips
Author

Kiran Bista

Published

July 17, 2023

Word count

761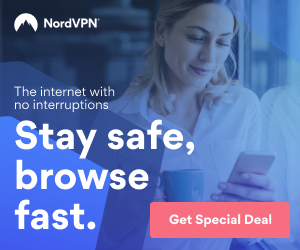 Kathmandu can be a complete package to what you seek all over Nepal. It can be a great destination for everyone seeking an adrenaline rush or to encounter nature from up-close to study rich history and archaeology or even for a relaxing, laid-back trip. This ancient city has many tales about its origin and for many thousands of years, it has witnessed many dynasties that ruled here contributing cultures that date back to the Mahabharata period and brilliant architectures that still can be observed in the three Durbar Squares. It is also the only city that embraces seven UNESCO World Heritage Centers that stand as a unique symbol of the ancient culture and civilization of this city.
There are plenty of activities you can do within the valley itself and here are some easily accessible things you must not miss.
Short Hikes
Being blessed with natural beauty, do not forget to walk and wander amidst the lush greenery of the country. A short hike from the capital can lead you to some of the exotic lands found nowhere else like Namobuddha, Chisapani, and Kakani. At some places, you will encounter the religious aspects of Nepal whereas at some places you will get to play with the waterfalls and gaze at the Himalayas.
A Tour to UNESCO's World Heritage Sites and Monuments
Kathmandu Valley has a dense concentration of some of the World's Heritage Sites listed under UNESCO. The Pashupatinath Temple, Bouddhanath Stupa, Durbar Squares of Kathmandu, Bhaktapur, and Patan, all portray staggering architecture and the rich history of Nepal that has been restored and passed on from generation to generation. Kathmandu Valley recognizes no less than a dozen more religious sites and monuments that carry great significance to the country and its citizens.
Adventurous Sports
The Kathmandu Valley is hugged by hills from all over and can be an excellent spot for recreational activities as well. For people who often seek outdoor adventure, bungee jumping from between the hills can be thrilling! People may also do rafting in the fast-flowing rivers around the Kathmandu Valley.
Stunning Sunrise Points and the Himalayas
Observing the sunrise from between the pristine mountains is a great way to start your day. You may visit places like Nagarkot, which can be reached by hiking for a day, to observe such serenity. Witnessing a handful of tall snow-capped mountains early morning when the skies are clear is undoubtedly a treat to the eyes and the soul. These places have ample lavish resorts so it'd be a great way to spend your weekend as well.
Mountain Sightseeing by Plane
Nepal is home to eight of the highest mountain peaks in the world and is visited by thousands of people who wish to encounter nature up close. Though mountaineering isn't everyone's cup of tea, Nepal has got your back with its Mountain flights to the scenic view of the pristine Alps just 20 miles away from your window.
Observe the Rich Culture of Nepal and their Festivals
Nepal being a sovereign country has its culture rooted for centuries and centuries ago. Nepal's inhabitants people follow different religions, making it home to an ample of traditions that follow. The Nepalese heartily follow their tradition and practice their culture, and you can be a part of it by observing their festivals and celebrating them. It is also a great way to study harmony despite differences.
Try the Local Cuisine
The local dish enjoyed by Nepalese all over is a plate full of rice, lentils, a combination of vegetables, and pickles. It would be best if you enjoyed this meal at least once when you visit Kathmandu. You may also taste other cuisines such as the Newari cuisine. They are traditional typical dishes of the Newar community and a great way to tickle your palate. You may enjoy these meals whilst observing Tharu women gracefully dancing in the background to their traditional dance style.
Retreat Yourself with Spas and Excursions
Every alley has a unique story to tell, and once you are done strolling around observing the exquisite beauty of the alleys, you may want someone to massage your sore feet. And to your delight, Kathmandu has some of the best therapy and massage centers. Handpicked ayurvedic medicines are processed and used for massage, which can be a great way to give your muscles some relaxation and ointment.
Kathmandu Valley is enriching and has got your back whether you want to indulge in any activity. The broad activities Kathmandu Valley offers make the place enticing and worth your investment in time and money.
If you are planning to visit Kathmandu then making a spiritual and cultural tour with Buddha Holidays tour packages can truly impact your life and change your perception of life.
Article source:
https://articlebiz.com
This article has been viewed 217 times.
Article comments
There are no posted comments.