Things to Do in Pokhara
Travel & Leisure → Travel Tips
Author

Kiran Bista

Published

July 17, 2023

Word count

769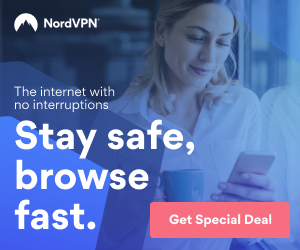 From being renowned as the country of Lord Gautam Buddha to the country of some of the highest mountain peaks in the world, Pokhara certainly has a plentiful of activities to offer to everyone who explores the land. The city is a joyous one and promises to stumble everyone with its natural beauty and recreational activities. It is not only a popular destination among tourists but also among Nepalese, however, unlike Kathmandu, Pokhara is more peaceful and less crowded making this city most popular among domestic tourists as well. Pokhara has many things to offer to its guest and being an initial point of many world-famous trekking destinations, this beautiful city attracts hundreds and thousands of visitors every year from all around the globe.
Having said that, here are some places you must visit and some things you shouldn't be missing out on once you are in Pokhara.
Boating in Phewa Lake:
Surrounded by hills from all over and boating in the Phewa Lake during a dusky evening is worth a million bucks as the scenic view will have you in awe. You can also reach the Tal Barahi temple which is built in the middle of the lake. The temple, holy to the Hindus, is an ideal example of staggering architecture. You may also reach out to some of the popular restaurants, boating, which are set up on the other side of the hills. It is one of the happening activities in Pokhara that let tourists enjoy the fresh breeze of Fishtail.
The Shanti Stupa:
Shanti means peace and Nepal is the country where Lord Buddha was born, certainly is a lover of peace. Located at an altitude of 1100 meters, to reach this stupa, you will need to boat to the starting point and then a short hike through the forests for half an hour. Upon reaching the peace pagoda, you will see some of the statues of Buddha which represent important details of his life. It also offers a stupendous view of the mountains, lakes, and Pokhara City from up above.
Paragliding and Other Recreational Activities:
Undoubtedly you would love to encounter these pristine mountains up close. So what better way would it be other than paragliding? Flying and swirling like a free bird in between the majestic mountains and observing their beauty, which makes them stand out amongst all, is to be one of life's greatest opportunities. Besides paragliding, Pokhara in addition has similar activities in store for you like zip-lining and ultralight flights. Tourists seeking adventure will definitely have the best time in this gorgeous valley.
Mountaineering:
Pokhara City is the gateway to numerous popular trekking sites in the world. Ranging from short treks to long ones, you can reach some of the most exotic destinations on Earth-like Annapurna Base Camp, Ghorepani Poon Hill, Upper Mustang and so much more. Every place you visit is an easy bet of having yourself spellbound. This is also an opportunity to converse with the innocent Nepalese and understand life from their perspective. Trekking in these destinations portrays the culture of people living in these remote hills for centuries. The thrill of the mountains and the freshness of nature untouched by modern life is another reason for trekkers to keep coming back once in a while.
Ancient Caves, Water Falls, and Museums:
The Mahendra cave was discovered back in the 1950s and is home to Hindu Lord Shiva. It is a large limestone cave and has been restored ever since. Whereas Davis Falls is one of the most visited places in Nepal as the water forms a tunnel after reaching the bottom. Pokhara also has a handful of museums that exhibit beautiful mountains, art, and architecture. All of these places are visited by thousands of tourists every year.
Nepali Culture and Food:
Nepal is a sovereign country and its rich culture has been passed down from generation to generation. The typical Nepali thali of rice and lentils along with some vegetables and pickles is a must-try when you are there. You may also dine in some of the best resorts enjoying the Tharu women dance side by side. These traditional dance forms portray Nepalese culture at its best and are a great way of understanding the roots of Nepal.
From adventurous free-spirited people to people who want to lay back and relax, Pokhara has been proven to be one of the best places to visit ever. It is the city that best suits all sort of travelers and even those who simply loves to relax and meditate on the banks of Phewa staring at the gorgeous view of Fishtail.
This article has been viewed 205 times.
Rate article
This article has a 2 rating with 2 votes.
Article comments
There are no posted comments.