5 Most Adventurous Destinations in Nepal
Travel & Leisure → Travel Tips
Author

Kiran Bista

Published

July 18, 2023

Word count

756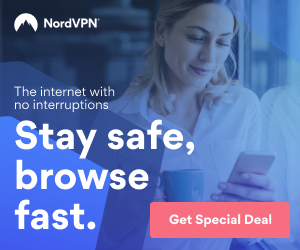 Being the only country holding a great stretch of altitudinal range from 59 meters to 8848 meters, Nepal is blessed with excellent topography, and this makes the country the best spot for people who are looking for a thrill, adventure, and a great adrenaline rush. Every nook has something exquisite to offer, which may be the very reason why Nepal is enlisted under one of the most adventurous countries in the world. To quench your thirst for adventure and thrill, here are the top 5 places, offering you a variety of activities, you must pay a visit.
Pokhara: Known as a paradise of its own, Pokhara is a majestic place where you can boat on a serene lake viewing the snow-capped mountains from all over. While boating, you may also offer prayers at a temple located in the middle of the lake, which is an example of staggering architecture. The place provides excellent outdoor recreational activities as well, such as paragliding, and ultralight flights. However, if you would want to catch the sun rising from in between the hills, reaching the top of Sarankot Hill is an activity quite breathtaking. Pokhara is the best destination even for those travelers who are not much into adventure and would like to spend their time meditating, hiking, or trekking near the city. Pokhara is the hub of some of the best trekking spots like Poon Hill and Annapurna Base Camp which is another reason why this city is adored by thousands of international and domestic tourists.
Mustang: The stupendous topography, resembling that of Tibet, makes every traveler mesmerized. Mustang is one of the most sought out destinations for travel by both Nepalese and international people. The mighty terrains make it a great place for some hiking, trekking, cycling, rock climbing, mountain biking, horse riding, and jeep safaris. Upon reaching here, you must not also forget to take a bath from the 108 waterspouts despite the freezing temperature! From discovering caves to biking along the rough trails to observing the beautiful flora and fauna, Mustang is undoubtedly an adventurous country. Mustang is also famous for the Muktinath temple which has its own history and culture that unites the Hindus and Buddhists of Nepal, India, and Tibet. It is also a renowned pilgrimage that attracts hundreds and thousands of tourists to the temple.
Bardiya National Park: The largest national park of Nepal, Bardiya National Park, is covered 70% by forests and is also one of the most undisturbed lands in Nepal. It is home to an uncountable number of species of flora and fauna whereas some of them have been enlisted as endangered species in the world as well. This place could be an excellent place for you to observe wildlife and enjoy nature at its best! Crocodile breeding centers, bird watching, dolphin sightseeing, and jungle walks are some additional activities you may want there. Along with exploring the wildlife, you may also take a tour around the Tharu villages and learn more about their culture and lifestyles.
Bhote Koshi River: The Bhote Koshi River is an excellent place for quenching your thirst for the adrenaline rush. The site offers facilities for bungee jumping where you will jump in between the hills, and a river will be flowing beneath you. The other recreational activity you may perform is rafting. Also known as white water river rafting, the fast-flowing river water will sweep you taking you on a fantastic journey through the forests, rivers banks, and villages.
Mountain Regions: Home to eight of the ten world's highest peaks, the mountains become one of the primary reasons for people visiting Nepal. If you wish for adventures then mountaineering, skiing, trekking, hiking, and mountain camping is available; however, if you want to catch the sunrise and sunset while they paint the mountains all golden, the mountain regions are an excellent destination for adventure lovers. The country has more than a dozen mountain peaks and ranges and all of them have their uniqueness in making the journey blissful. Some of the famous trekking regions that have the absolute beauty of mountains are the Annapurna Base Camp trek, the Everest Base Camp trek, and many more.
Mountaineering, rafting, rock climbing, jungle safari, paragliding, sky diving, trekking, flora, and fauna sightseeing, all are inclusive in only five places of Nepal. Now imagine what other activities might be in store for you in other parts of the country. No wonder, Nepal welcomes thousands of tourists every year for recreational purposes making it one of the best destinations for adventure seekers in South Asia.
Buddha Holidays offers the best adventure packages destinations for all sorts of travelers in Nepal. If you wish to travel this ancient land filled with activities to rush your adrenaline then it is the "Must Visit" destination in South Asia.
Article source:
https://articlebiz.com
This article has been viewed 244 times.
Article comments
There are no posted comments.