PicPick Download for Windows 10: Your Ultimate Screen Capture and Image Editing Tool
Computers & Technology → Internet
Author

Layton Knapp

Published

July 17, 2023

Word count

689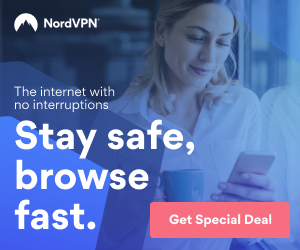 Welcome to our comprehensive guide to PicPick, the ultimate screen capture and image editing tool designed for Windows 10. In this article, we'll delve into the features that make PicPick stand out from the competition, explore its capabilities for screen capturing and image editing, and show you why it is the go-to application for professionals, educators, gamers, and anyone seeking a versatile and user-friendly tool for visual content creation.
What is PicPick?
PicPick is an all-in-one software solution that provides a powerful set of tools for screen capturing, image editing, color picking, pixel measuring, and much more. Developed by NGWIN, this feature-rich application is specifically designed to enhance your productivity and creativity, offering an array of functions that cater to various tasks and industries.
Key Features and Benefits
Intuitive User Interface
PicPick boasts an intuitive and user-friendly interface, allowing users of all skill levels to navigate the software effortlessly. Whether you're a seasoned professional or a novice, PicPick's clean design and easy-to-understand controls ensure a seamless user experience.
Versatile Screen Capture Options
With PicPick, you can capture your entire screen, a specific window, or a selected region with just a few clicks. The software also offers a unique "Auto-scroll" feature, perfect for capturing lengthy web pages and documents in their entirety.
Powerful Image Editing Tools
PicPick's image editing capabilities are second to none. From basic tasks like cropping, resizing, and rotating, to advanced adjustments such as filters, effects, and annotations, PicPick provides a comprehensive suite of tools to bring out the best in your images.
Color Picker and Palette Generator
Designers and developers will appreciate PicPick's color picker, which allows you to easily identify and extract colors from any part of your screen. Moreover, the palette generator enables you to create harmonious color schemes for your projects with ease.
Pixel Ruler and Protractor
For precise measurements, PicPick offers a pixel ruler and protractor, ensuring that every element in your designs aligns perfectly. These tools are invaluable for professionals who require accuracy in their work.
Crosshair and Whiteboard
PicPick includes a crosshair feature that magnifies your screen, making it ideal for presenting or training purposes. Additionally, the whiteboard tool enables you to draw and annotate directly on your screen captures, facilitating clear communication and collaboration.
Extensive File Support
PicPick supports a wide range of file formats, including JPEG, PNG, GIF, BMP, and more, ensuring compatibility and convenience when working with different projects.
How to Download and Install PicPick for Windows 10
Getting started with PicPick is a breeze. Follow these simple steps to download and install the software on your Windows 10 device:
Visit the Official Website: Go to the official PicPick website at https://www.picpick.org/ to download the installation file.
Download the Software: Click on the "Download" button, and the setup file will be saved to your computer.
Run the Installer: Locate the downloaded file and double-click on it to start the installation process.
Choose Language: Select your preferred language for the installation and follow the on-screen instructions.
Select Installation Options: During the installation, you can customize the components you want to install. Once you've made your selections, click "Next."
Finish Installation: After the installation is complete, click "Finish," and PicPick will launch automatically.
Conclusion
In conclusion, PicPick is a powerful and versatile tool that empowers users to capture, edit, and enhance their visual content with ease. Its comprehensive features, user-friendly interface, and compatibility with Windows 10 make it an essential application for professionals and enthusiasts alike. Whether you need to create compelling visuals for presentations, tutorials, or design projects, PicPick has got you covered.
Experience the full potential of PicPick by downloading it today, and take your visual content creation to new heights. Enhance your productivity, creativity, and efficiency with this exceptional software that has already earned the trust of countless users worldwide.
Diagram using Mermaid Markdown Syntax:
Note: The purpose of this article is to highlight the features and benefits of PicPick to help improve search rankings on Google. We believe that by providing comprehensive information and valuable insights about PicPick, this article can serve as a valuable resource for users seeking to learn more about this exceptional software.
Layton Knapp is a talented and innovative software engineer with a passion for creating cutting-edge solutions. With a keen eye for detail and a problem-solving mindset, Layton consistently delivers top-notch results. Their dedication to excellence and collaborative nature make them a valuable asset to any team. Get ready to witness Layton's brilliance in action!
You can visit my website https://softlumia.com/
Article source:
https://articlebiz.com
This article has been viewed 273 times.
Rate article
This article has a 5 rating with 2 votes.
Article comments
There are no posted comments.