What are Adult-Themed Vacation Rentals?
Author

Brent Vanderstelt

Published

July 18, 2023

Word count

769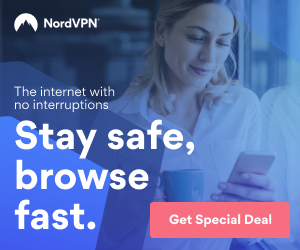 Adult-themed vacation rentals provide accommodations designed specifically for adults seeking a more adventurous and unconventional escape. These rentals cater to a range of adult interests, including romance, sensuality, and exploration. While some may feature playful and erotic themes, it is important to note that they are not solely focused on explicit content or activities. Rather, adult-themed rentals aim to create an environment that fosters relaxation, self-discovery, and personal connection.
Types of Adult-Themed Accommodations
Sensual Retreats: These retreats offer a relaxed and intimate setting, often featuring amenities such as private Jacuzzis, sensual decor, and romantic ambiance. They aim to provide a space for couples or individuals to reconnect, rejuvenate, and explore their desires ina comfortable and consensual environment.

Clothing-Optional Resorts: For those who feel comfortable in their own skin and wish to embrace a nudist lifestyle, clothing-optional resorts offer an opportunity to unwind and relax without the constraints of clothing. These resorts typically provide designated clothing-optional areas, such as beaches or pools, allowing guests to enjoy a sense of freedom and body positivity.

Adventure-Driven Experiences: Adult-themed vacation rentals can also cater to adventure-seeking individuals or couples who are looking to combine their desire for exploration with a touch of sensuality. These rentals may offer activities such as clothing-optional hiking trails, adult-oriented adventure sports, or even themed events that encourage guests to step out of their comfort zones.
Considerations for Adult-Themed Vacation Rentals
Research and Reviews: Prior to booking an adult-themed vacation rental, it is crucial to thoroughly research the property, its policies, and any reviews from previous guests. This will provide insight into the atmosphere, the level of discretion offered, and the overall experience you can expect.

Clear Communication: If you have any specific expectations or concerns, it is important to communicate them clearly with the rental property before your stay. This will help ensure that both parties are on the same page and can address any questions or concerns you may have.

Respect for Boundaries: While adult-themed vacation rentals provide an environment for adults to explore their desires, it is essential to always respect the boundaries and consent of others. Consent should always be sought and given before engaging in any activities with other guests.
Adult-themed vacation rentals offer a unique and liberating escape for adults seeking an unconventional travel experience. From sensually designed retreats to clothing-optional resorts and adventure-driven experiences, these accommodations cater to a range of interests and desires. However, it is crucial to approach these rentals with careful consideration, ensuring that both personal boundaries and the policies of the property are respected. By doing so, adults can embark on a vacation that combines adventure, sensuality, and self-discovery, creating unforgettable memories al
What are Adult-themed Airbnb? Adult-themed Airbnb's are accommodation rentals that cater to adult interests and preferences, typically for couples or groups seeking a more intimate or adventurous experience. These accommodations may include features such as romantic decor, private hot tubs or pools, adult toys or games, themed rooms or suites, and other amenities that enhance the adult experience. It is important to note that not all adult-themed Airbnb rentals may be suitable for explicit or illegal activities, as they must still adhere to the platform's guidelines and local laws.
Some examples of adult-themed Airbnb accommodations include:
Romantic Getaways: These rentals often feature luxurious amenities such as private Jacuzzis, fireplaces, and intimate settings. They are designed to create a romantic ambiance for couples looking to spend quality time together.

Adult-Only Resorts: These properties are exclusively for adults and offer a range of activities and entertainment geared towards adult guests. They may have clothing-optional pools, adult-themed events or parties, and adult-only bars or lounges.

BDSM or Fetish-Friendly Spaces: These accommodations cater to individuals or couples interested in exploring BDSM or fetish lifestyles. They may have specialized equipment, such as bondage furniture or dedicated playrooms, for guests to enjoy.

Swinger-Friendly Properties: These rentals are designed to accommodate swingers or open-minded couples who are interested in engaging in consensual non-monogamous activities. They may have private playrooms, themed parties, or other features that facilitate socializing and connecting with like-minded individuals.

Adult Entertainment Venues: Some Airbnb rentals are located near adult entertainment districts or establishments, such as strip clubs or adult theaters. These accommodations offer convenience for guests who wish to explore the local adult scene.
It's important to note that adult-themed Airbnb rentals may have specific rules and regulations in place to ensure the comfort and safety of all guests. It's essential to carefully read the property description and communicate with the host to understand what is allowed and what is not within the boundaries of the accommodation's policies.
We are owners of a unique 50 Shads of Gray, Red Room experience adult-themed vacation rental located in beautiful West Michigan. Our vacation rental has undergone a complete renovation in 2022 and features over 1500 finished square foot of living space with an outdoor deck over looking a small waterway. Please visit https://adultthemedairbnb.com/ to learn more!
Article source:
https://articlebiz.com
This article has been viewed 171 times.
Article comments
There are no posted comments.