How to Prevent The Menace of Fly-Tipping
Author

Nick Willis

Published

August 15, 2023

Word count

625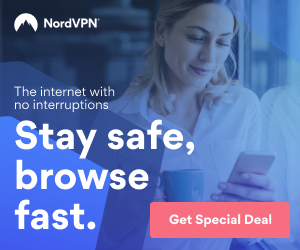 What is fly tipping
Fly tipping is the illegal dumping of waste material on land that is not licensed for waste. This can be domestic household waste like old sofas, fridges and furniture to industrial and commercial waste. It's done by unscrupulous people that have no respect for the environment. The main reason for illegal rubbish dumping is to avoid disposal costs.
Who are Fly Tippers
Regular fly-tippers may be running rubbish removal business's advertising on social media websites like Facebook. If you do book a waste removal service check they are registered with the Environmental Agency. Registered waste carriers have a licence number that can be checked on the Environmental Agency website. Also ask for confirmation the waste has been disposed of ethically. This can be a copy of the waste transfer note proving legal disposal or even an invoice.
What to do Prevent Fly Tipping In Your Area
There are several steps to take in the fight against illegal tipping of rubbish. Warning signs making it clear fly tippers will be prosecuted is a start. Always report fly tipping to the Council. If you do find fly tipped waste exercise caution and report to local authorities. Do not open bags or containers it maybe contain hazardous or dangerous waste.
Neighbourhood Watch, having good neighbour relations is the strongest deterrent against fly tipping. Neighbours keeping an eye out for unusual activity is great for fighting all sorts of crimes. Watch out for suspicious vans looking for an opportunity to dump rubbish on your street.
If you do witness a fly tipping incident record the date and time. A description of the perpetrators and vehicle registration number will help in a criminal case. Do not get into an altercation and only film or take photos if safe to do so.
Do not book the services of waste removers who are not registered to carry waste. If it sounds too cheap to be true it could lead to your waste being fly-tipped or disposed of by illegitimate means. Fly tipping is investigated and you could be liable if its traced back to you. The person who hires the fly tippers could also end up with a criminal record. The UK courts have several powers available in the fight against fly tipping. These include imprisonment, big fines and court orders to have vehicle's seized that are used to commit the offence.
The Local Council's Household Waste Collection Service
Most UK local authorities will have a special collection service for large waste items like fridges, old sofas or washing machines. This service is free in some areas for single items but most councils will charge a small fee. They will not enter your home to collect items. Bulky rubbish will have to be place near your waste bins. For example in Manchester you can have up to three bulky waste items moved for free every year. After that the cost is £27 for up to three items like sofas, fridges and cupboards the prices rises to £54 for up to six items at the time of writing. This service can be booked on Manchester City Councils website.
Fly-tipping is a big environmental issue that demands immediate attention. It is imperative that the government, communities, and individuals work together to combat this practice through new laws and education. Only through collective efforts can we protect our local environment, keeping our streets clean.
Nicks Manchester Rubbish Removal Service
If you're looking for advice on how to get your rubbish removed in Manchester we can help. We move all types of rubbish from full hoarder house clearances to single items. Nicks Removals also provide a house cleaning service. We are registered with the Environmental Agency has an Upper
This article has been viewed 98 times.
Rate article
This article has a 5 rating with 1 vote.
Article comments
Nick Willis · 1 month ago
great advice on rubbish removal
---