The Ultimate Guide to Scoring Unbelievably Cheap Flight Tickets
Author

Adam Key

Published

September 4, 2023

Word count

671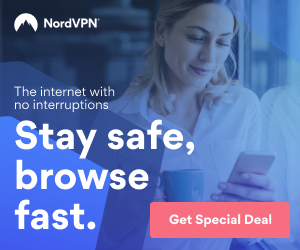 Introduction
Attention, globetrotters and penny pinchers! Did you know that it's possible to unlock the hidden world of unbelievably cheap flight tickets and soar through the skies without breaking the bank?
Say goodbye to empty pockets and hello to jaw-dropping savings! From insider tips to secret strategies, we're about to unleash a treasure trove of knowledge that will revolutionize the way you travel. So, fasten your seatbelts, fellow explorers, because it's time to embark on a journey where budget meets bliss and frugality fuels your wanderlust!
Understanding Airline Pricing
When it comes to airline ticket prices, several factors come into play, influencing the ever-changing numbers you see. Three key elements that heavily impact ticket prices are demand, competition, and seasonality.
Airlines meticulously analyze these factors to determine the right price point for each flight. Higher demand on popular routes or during peak travel seasons often leads to higher prices. Similarly, competition among airlines can result in price fluctuations as they strive to attract passengers.
One fascinating concept that affects airline pricing is dynamic pricing. Airlines employ sophisticated algorithms that adjust prices in real time based on factors like demand, remaining seat availability, and even browsing history. This means that prices can vary significantly within minutes or hours. To secure the best deal, it's crucial to keep an eye on prices and act swiftly when a favorable offer arises.
Now let's take a look at how you can find some of the best deals on inexpensive flight tickets.
The Research Phase
Getting a steal of a deal starts with the research phase. Get to know the ins and outs of your ideal destination—what time of year it's busiest when flights are generally cheaper, and what airlines offer the best deals. Monitor flight prices over time by setting up alerts via email or using an online app like Google Flights.
This will help you determine when exactly to purchase tickets for maximum savings! Additionally, be sure to check out any available loyalty programs from your preferred airline so that you can cash in on bonus miles and discounts.
Clear Your Cookies
Little-known fact: Airlines use cookies to track your previous searches so they can raise flight prices if they know you're interested in purchasing tickets! To get around this, clear your cache before each search.
This will prevent them from seeing which flights you've looked at previously and ensure that all results are displayed at the most competitive rates.
Shop Around
When it comes to finding cheap airfare, comparison is key. Don't book anything until you've shopped around and compared prices across multiple airlines.
If you're flexible with dates and times, opt for the cheapest option available that still fits your travel plans.
Leveraging Travel Rewards and Loyalty Programs
Take advantage of any travel rewards or loyalty programs available to you. Some credit cards offer discounted airfare and bonus miles, so it's worth looking into whether your card has a program connected.
Using an airline's loyalty program can also give you access to exclusive discounts, flight upgrades, and other perks that may make the difference between a good deal and a great one!
Timing is Everything
Finally, timing is everything when it comes to finding the best deals on flights. Prices tend to fluctuate depending on multiple factors like peak travel times and competition among airlines.
To land the lowest-cost ticket possible, look for off-peak travel times and keep an eye out for dynamic pricing changes as they often occur without
Conclusion
Understanding airline pricing and the factors that influence ticket prices is the first step toward unlocking unbeatable deals. Dynamic pricing keeps prices in constant flux, making it crucial to stay vigilant and flexible. By embracing flexibility and keeping a keen eye on fluctuations, you can find those coveted cheap flight tickets.
Ready to embark on your next adventure without breaking the bank?
Check out our services for cheap flights, hotels, and car rentals today, and start planning your wallet-friendly getaway. Don't miss out on the incredible savings waiting for you!
This article has been viewed 76 times.
Rate article
This article has a 5 rating with 1 vote.
Article comments
There are no posted comments.