How you can make 75 men's suit out of 5 suit colors
Author

Abel Muche

Published

September 14, 2023

Word count

592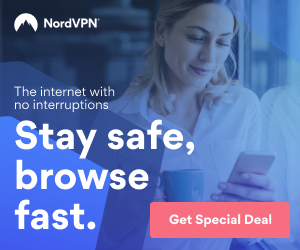 Suits have long been a staple in the world of fashion, representing elegance, professionalism, and sophistication. The right suit can make a lasting impression and project confidence and style. However, when it comes to suit colors, many individuals find themselves limited by their choices. But what if I told you that with just five basic suit colors – black, navy blue, brown, tan, and grey – you can create a staggering 75 different suit combinations? Let's dive into this exciting concept of mixing and matching.
The key to unlocking this wide range of suit combinations lies in the power of accessories. By pairing the five basic suit colors with various shirts, you can effortlessly achieve a diverse and versatile wardrobe. Once you have acquired your collection of black, navy blue, brown, tan, and grey suits, expand your options further by adding two white shirts, two cream-colored shirts, and two powder blue shirts.
With this arsenal of suits and shirts, you'll be amazed at the number of outfits you can create. Each pair of pants can be seamlessly paired with any of the coats, creating endless possibilities. No matter the occasion or preference, you can't go wrong with these combinations.
Let's break it down. Pairing a black suit with a white shirt exudes timeless elegance, perfect for formal events. Switching to a cream-colored shirt adds a touch of warmth and sophistication, ideal for a business meeting. For a more casual yet polished look, opt for a powder blue shirt, complementing the black suit effortlessly.
Moving on to the navy blue suit, the versatility continues. A white shirt conveys a classic and refined appearance, while a cream-colored shirt brings a subtle contrast, making it suitable for both day and night affairs. And of course, the powder blue shirt injects a breath of fresh air, making the navy blue suit more vibrant and contemporary.
Now, let's explore the brown suit. This earthy tone offers a unique twist to your wardrobe. Pair it with a white shirt for a clean and sharp look, or opt for a cream-colored shirt to enhance the suit's warm undertones. For a bolder statement, the powder blue shirt brings a refreshing touch, making the brown suit an unexpected yet stylish choice.
Transitioning to the tan suit, you'll discover its incredible versatility. With a white shirt, it exudes confidence and sophistication suitable for any occasion. The cream-colored shirt enriches the ensemble with a touch of elegance, while the powder blue shirt adds a playful and modern twist to the tan suit.
Lastly, the grey suit, known for its timeless appeal, can be elevated even further with the chosen shirts. A white shirt maintains a classic and refined aesthetic, while a cream-colored shirt provides a soft and sophisticated contrast. Experimenting with a powder blue shirt allows you to infuse a contemporary and trendy vibe into your overall look.
With a collection of black, navy blue, brown, tan, and grey suits, along with two white shirts, two cream-colored shirts, and two powder blue shirts, you have the tools to create an astonishing 75 unique suit combinations. Whether it's for important business meetings, formal events, or casual gatherings, the possibilities are endless.
In conclusion, by understanding the art of suit color combinations and utilizing the power of accessories such as shirts, you can transform a limited range of suits into a vast and versatile wardrobe. With just five suit colors and a carefully curated selection of shirts, you'll never run out of stylish options. So go ahead, embrace the world of suit color combinations, and let your style shine!
my name is abel currently learning seo and have a website about Men's suit and I wrote an article about how we can combine 5 suit colors to make 75 unique suit color combinations. I was motivated to write this article by steve harvey.
Article source:
https://articlebiz.com
This article has been viewed 73 times.
Rate article
This article has a 5 rating with 1 vote.
Article comments
There are no posted comments.