Woman Missing After Delivering Food to Sister in Winchester, Virginia
Author

Ann Childs

Published

September 21, 2023

Word count

2,299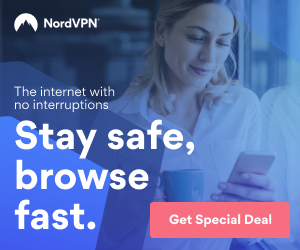 Winchester, Virginia, a charming small town positioned a mere seventy-five miles to the west of the bustling hub of Washington, D.C. Revered as the apple capital, the town is embraced by beautiful apple orchards and is one of the largest apple exporters in our nation.
Steeped in history, Winchester boasts a picturesque view of historic buildings and noteworthy landmarks that paint a vivid portrait of its past. But underneath the idyllic facade of this enchanting town, lies an array of secrets. These secrets delve into the darker realities of human trafficking, distressingly high domestic violence statistics, prostitution, homelessness, and the persistent challenge of drug-related issues.
Forty-five-year-old, Nanci Britner, vanished on June 28th, 2023, after visiting with her sister at the Relax Inn on Valley Avenue in Winchester, Virginia. The timeline becomes intriguingly eerie between 11:00 PM and 11:30 PM that night. It was during this time that Nanci initiated a series of phone calls, reaching out to various individuals in her circle for a ride home, a mere 3 and a half miles away. Her daughter Kelsi said that Nanci did not call an Uber or a taxi for a ride, however, she may have decided to walk home, a trip that would take over an hour on foot.
The following day on June 29th, Nanci's sister called Kelsi to ask if she had heard from her mother. Kelsi had not, in fact the last time she had seen her mother was June 28th when her mother came by for a visit, used her shower, and told her daughter she loved her before she left for her sister's home at the Relax Inn. Nanci would return to Kelsi's home to pick up something and she left to go back to the Relax Inn. This is the last known siting of Nanci on CCTV.
On June 30th, Nanci's daughter, Kelsi, sounded the alarm about Nanci's disappearance. Kelsi expressed her initial intention to allow her mother some time to come back, given that Nanci had never gone missing before. Nanci, a devoted mother to four children and cherished grandmother to fourteen grandchildren, had taken an incredible positive trajectory in life. Her triumph over alcohol addiction spanned two years, her grown son's upcoming visit was imminent, and an overall sense of happiness graced her days. The notion of Nanci simply vanishing was entirely out of character.
Presuming Nanci decided to walk home, she would have passed multiple businesses that would have had CCTV. Businesses such as car dealerships, fast food chains, and rental car agencies align the path that Nanci could have walked if she chose that mode to get home. Interestingly, however, claims have been made that there is no camera footage of Nanci walking home that evening. However, if there is camera footage, law enforcement may not share this with the public to protect the case.
Winchester, Virginia which lies in the Shenandoah Valley, is full of picturesque surroundings with abundant greenery, the presence of the Shenandoah National Park, and charming historic architecture, a concerning trend involves the disappearance of numerous women from both the town and its adjacent areas.
The following people have gone missing or were later found from the Shenandoah Valley. Erin Wood disappeared from Winchester on February 22, 2020. She was later found and sadly passed away February 8th, 2022. Shannon Lee Fox disappeared from Winchester on February 23rd, 2022. She was later found in Bluemont, Virginia on August 22, 2022. Fox had died from an apparent overdose. The two men she was with moved her lifeless body, placed her in a refrigerator, and into a U-Haul truck and left her remains over an embankment (News-Record, 2023). Angel Fuller went missing June 22nd, 2023, from Winchester. She was found just days later. She declined to elaborate where she was or the circumstances surrounding her disappearance (Star, 2023). Missing juvenile, Rae-Anna Jade Allen disappeared from Winchester, January 9th, 2022. On January 14th, 2022, WHSV reported that Allen was located by law enforcement. Apparently, Allen met an older man, Christoper Stone online who picked the juvenile up at her home. He then drove her to Arkansas, sexually assaulted her, then drove her back to Virginia. Stone has been arrested (Newsroom, 2022). Fifty-five-year-old Julia Christine Devlin's body was found July 24th, 2022, in Shenandoah Park (Rappahannock News, 2021). Kristie Marie Plumley, a native of Strasburg, Virginia in the Shenandoah Valley, disappeared October 13th, 2020. She remains missing (Hampshire Review, 2020). Thirty-three-year-old Brittany Pulley went missing December 24, 2021, along the Appalachian trail in the Shenandoah valley. She was later found (Newsroom, 2022). However, there are countless men and women who remain missing along the Appalachian trail in Shenandoah valley. Lollie Winans and Julianne Williams were found murdered in the Shenandoah Valley National Park in 1996. Their killer has never been found (Dinan, 2018).
So, why do so many women disappear from Shenandoah Valley never to be found again? One theory is that there was a serial killer in the Shenandoah Valley, although this person has never been caught. Another factor is the Shenandoah Valley is a region with diverse geographic features, including forests, mountains, and rural areas. These environments can sometimes pose challenges for search and rescue efforts. Socioeconomic conditions can influence crime rates and vulnerability to crimes like abduction. Certain economic and social conditions might make individuals more susceptible to crime, including going missing. Also, the effectiveness of law enforcement agencies and community resources in addressing and preventing such cases can influence the number of cases reported and resolved.
Upon Nanci's disappearance, it was in line with her usual behavior that she lacked her ID or wallet. Nonetheless, she was in possession of both her cell phones when she went missing. Following her disappearance, law enforcement accessed the records of one of her cell phones, according to Kelsi. Currently, Nanci's case remains an ongoing investigation. I inquired about FBI involvement, and Kelsi confirmed that the FBI has not taken part in the matter.
My degree is in criminal justice and psychology so discussing victimology is vital in these cases. Law enforcement often considers the husband or boyfriend, ex-spouse, or ex-boyfriend as potential persons of interest when a woman goes missing due to certain statistical and behavioral trends associated with missing persons cases. In many cases, the husband, ex-husband, ex-boyfriend, or boyfriend is someone who has close proximity to the missing person and may have had recent interactions with them. This proximity increases the likelihood that they might have relevant information about the person's whereabouts or circumstances leading to the disappearance. Relationships, current or past ones, can be emotionally charged. Past conflicts, unresolved issues, or lingering emotions could potentially motivate an ex-partner or current partner to act in ways that lead to a disappearance. If there was a history of violence, abuse, or controlling behavior during the relationship, it raises concerns about potential harm even after the relationship has ended. Nanci does have a boyfriend; however, he is presently incarcerated. It is unclear if her boyfriend was incarcerated prior to her disappearance. Kelsi mentioned that a mere two months before Nanci went missing, she had connected with two men through online platforms. The nature of her interaction with these individuals remains uncertain.
Interesting to note, there are one hundred twenty-four registered sex offenders within a three-mile radius of surrounding the motel where Nanci was last seen (The United States Department of Justice National Sex Offender Public Website, 2023). However, as a criminal justice and psychology major it would be unacceptable for me to not discuss the recidivism rate for sex offenders. While there is no absolute recidivism rate for sex offenders, many studies show that the likelihood for sex offenders to repeat these crimes are low in the beginning and increase over time. For example, sex offenders have a ten to fifteen percent chance to re-offend after five years, while they have a thirty to forty percent chance to re-offend after twenty years (Ferguson, 2022). But the average overall recidivism rate for sex offenders is roughly thirty-six percent (Przybylski, 2014). The vast majority of sex offenders are level one offenders which means the likelihood for them to re-offend is low (King County, 2023). In my opinion, the likelihood of a sexual offender kidnapping Nanci would be low given the statistics, but not impossible.
Frequently, the disappearance of women can be attributed to instances of male anger and domestic abuse. According to statistical data, a sizable proportion of violent crimes and instances of domestic violence are committed by men. Instances of women and girls going missing often involve acts of violence against them (Dame Magazine, 2022). Statistically, these women are familiar with their assailant. In my opinion, it is probable that Nanci was taken by a man who had a previous connection to her, someone she was once close to or had a relationship with.
In the face of the sorrow stemming from her mother's disappearance, Kelsi has been resilient and moved forward, channeling her energy into creating and managing a Facebook page that is wholly devoted to her mother's vanishing. She has also coordinated searches for her mother, distributed flyers, fundraisers, and shared Nanci's case on other social media platforms. Assisted by a family member's employer and through fundraising efforts, Kelsi successfully secured funds for the installation of two billboards connected to Nanci's disappearance. One of these billboards is situated along Route Fifty in Winchester, while the other can be found in Martinsburg, West Virginia.
Kelsi wants to clear up any misconceptions and inaccuracies regarding her mother's disappearance. Nanci was not a drug addict as many people have been speculating. While she was an alcoholic, she has been sober for two years living a happy life with her friends and family.
Nanci's loved ones have glowing praise for her. She is a spontaneous and outspoken individual who holds a deep affection for her family. She finds joy in playing playful tricks on people. Numerous friends have remarked on Nanci's kind-hearted nature and her reputation for being a staunch advocate of her beliefs. She is renowned for her willingness to go to great lengths for anyone in need. According to her sister, Nanci takes pleasure in activities like camping, fishing, and cooking. Notably, she wholeheartedly embraced her role in her stepchildren's lives, treating them as if they were her own. One friend said that Nanci's home was her home away from home. When she was there it was like she was another one of Nanci's children. She made sure she had what she needed, and she felt at home in Nanci's residence. Above all, her children and grandchildren hold an incredibly special place in her heart.
Nancy is Caucasian, five feet, four inches, weighs one hundred ten pounds, has brown eyes and brown hair. She has pierced ears, and multiple tattoos on her chest and arms. Notably, a large cross on her left arm, a pair of peaches on her neck, the names of her children and nephew on her forearm, red and yellow peppers on her right arm, and a fish skeleton above the peppers. She has a c-section scare as well. When Nanci disappeared, she was wearing jean shorts, a black tank top, a light denim jacket, and black and gold sandals. Anonymous tips can be sent to jen@voicesofthesilenced.org or by calling 928.484.0211 and by calling the Winchester Police department at 540.662.4131.
It is our belief that there is an individual out there who possesses information regarding Nanci's disappearance. If you have any relevant information, we urge you to make the call and help bring Nanci home. Please share this story so we can convey the seriousness of her disappearance. Tune into Missing in America the First 24 Hours podcast for more information. As always, stay safe.
References
Dame Magazine. (2022, January 10). Do We Have an Epidemic of Missing Women? Dame Magazine. https://www.damemagazine.com/2022/01/10/do-we-have-an-epidemic-of-missing-women/
Dinan, K. (2018, March 2). Double Murder in Shenandoah National Park. Blue Ridge Outdoors Magazine. https://www.blueridgeoutdoors.com/features/murder-woods-shenandoah-national-park/#:~:text=Because%20the%20murder%20of%20Julie
Ferguson, M. (2022, December 18). How Often Do Sex Offenders Reoffend? Esfandi Law Group. https://esfandilawfirm.com/how-often-do-sex-offenders-reoffend/
Hampshire Review. (2020, November 17). Sheriff's office seeks missing woman, boyfriend. Hampshire Review. https://www.hampshirereview.com/news/article_42cf9eea-28fe-11eb-9127-ffe12bc10611.html
King County. (2023). Sex offender registration information - King County, Washington. Kingcounty.gov. https://kingcounty.gov/en/legacy/depts/sheriff/sex-offender-search#:~:text=The%20vast%20majority%20of%20registered
News-Record, B. B. F. T. D. (2023, April 13). 3 Indicted In Winchester Woman's Death And Disappearance. Daily News-Record. https://www.dnronline.com/news/3-indicted-in-winchester-womans-death-and-disappearance/article_1c5e602e-4416-5162-9927-ac1d1535e677.html
Newsroom, W. (2022a, January 4). Shenandoah National Park: missing woman found safe. Https://Www.whsv.com. https://www.whsv.com/2022/01/04/shenandoah-national-park-reports-missing-woman/
Newsroom, W. (2022b, January 14). Missing Frederick Co. juvenile located safely, Arkansas man arrested. Https://Www.whsv.com. https://www.whsv.com/2022/01/14/missing-frederick-co-juvenile-located-safely-arkansas-man-arrested/
Przybylski, R. (2014). Chapter 5: Adult Sex Offender Recidivism. Office of Sex Offender Sentencing, Monitoring, Apprehending, Registering, and Tracking. https://smart.ojp.gov/somapi/chapter-5-adult-sex-offender-recidivism#:~:text=The%20researchers%20found%20an%20average
Rappahannock News. (2021, July 24). Body believed to be missing Virginia woman found in Shenandoah National Park. Rappahannock News. https://www.rappnews.com/news/accidents/body-believed-to-be-missing-virginia-woman-found-in-shenandoah-national-park/article_66557714-ecca-11eb-bf97-7f470b92603b.html
Star, B. B. T. W. (2023, July 10). In Winchester, one woman found but a second is still missing. The Winchester Star. https://www.winchesterstar.com/winchester_star/in-winchester-one-woman-found-but-a-second-is-still-missing/article_fd9bf12e-406f-5b81-ae9d-5c6a62e6d116.html
Star, C. E. W. (2017, January 7). Some budget motels see high crime rates. The Winchester Star. https://www.winchesterstar.com/news/winchester/some-budget-motels-see-high-crime-rates/article_dadd68f0-5ed1-5618-ae63-8315754a916f.html
The United States Department of Justice National Sex Offender Public Website. (2023, August 25). Search Conditions - The Dru Sjodin National Sex Offender Public Website. Search Conditions - the Dru Sjodin National Sex Offender Public Website. https://www.nsopw.gov/en/Search/Results
Ann Childs is a freelance journalist, missing person's podcaster and advocate covering the U.S. and Canada. She holds a BA in Social Sciences with a focus on criminal justice, sociology, and communication and a minor in psychology. Graduate student in communications.
Email: missingthefirst24hours@gmail.com
Website: https://missingfirst24.wordpress.com/
Article source:
https://articlebiz.com
This article has been viewed 203 times.
Rate article
This article has a 2 rating with 3 votes.
Article comments
There are no posted comments.