An Ultimate Guide to Used Car Warranty
Author

Mila

Published

November 10, 2023

Word count

1,212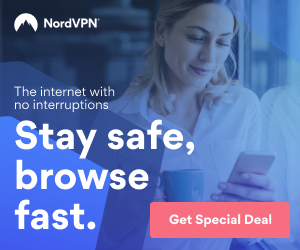 When purchasing an automobile, making wise and educated selections is critical. Whether you are purchasing a new or used automobile, safeguarding your investment should remain your primary priority. When purchasing a used car, there are various aspects to consider, one of which is the warranty. It gives drivers peace of mind and financial help in the event of unforeseen repairs or breakdowns, protecting your investment. But do you know why a used automobile warranty is so important? This article will provide you with an overview of why a used vehicle warranty is a must-have for every savvy automobile buyer.
What Is a Used Car Warranty?
A Used automobile Warranty is a contract involving the seller or another party member and the purchaser of a used automobile. This agreement specifies the terms and conditions under which the provider will cover the cost of the repair or replacement for a certain amount of time after purchase. Purchasing a used car warranty is advantageous since it works as a protection plan for your vehicle's mechanical and electrical components.
Advantages of a Used Car Warranty
A used vehicle warranty is advantageous because it gives several benefits and protection to customers, and the following reasons highlight the significance of a used car warranty.
Financial assistance: Buying a used automobile may need some repairs, which can be costly. A used automobile warranty can also save you money because it covers any mechanical and electrical issues.
Extended car life: Whether you buy a new or old car, regular upkeep and services are essential since they keep the vehicle in good shape and allow you to enjoy the ride for a longer period of time. Paying maintenance fees without a car warranty can be difficult, thus a used car warranty might be advantageous. It also assures that your automobile is repaired on schedule.
Convenience and support: Another advantage of purchasing a used car warranty is that it offers 24/7 AA roadside help, which may be handy in an emergency.
Flexible options: You may select any plan that fits your budget and demands, from a simple power-train warranty (Limited Warranty) to a complete guarantee, as a Used Car guarantee always comes with alternatives to help.
Peace of Mind: A car warranty is a backup plan for your vehicle. Driving with a car warranty gives you more confidence and peace of mind since it covers any unexpected repairs. With its 24-hour roadside support, you may drive as many miles as you wish without worry.
Flexible payments: We recognize that money is a major concern, therefore a used car warranty protects your vehicle without incurring any financial costs, and you can choose to finance the fee monthly without interest instalments or a one-time payment.
Types of Used Car Warranty
There are three primary forms of Used Car Warranty, which are as follows:
A manufacturer's warranty is one that you get when you buy a new automobile and can be transferable to subsequent owners if the car is sold before the manufacturer's warranty expires.
Dealer Warranty: This is a sort of warranty provided by a dealer or an agent at the time of automobile purchase, and it covers a number of problems, although the specifics vary depending on the dealer.
Third-party coverage: The cost and coverage of this kind might vary greatly because it is provided by firms other than the brand itself or other dealers.
Considerations for Choosing a Used Car Warranty
As indicated in the article, purchasing a used car guarantee is an excellent investment since it provides peace of mind by covering the expense of unforeseen repairs. But which warranty kind should you go with? Remember that not all warranties are created equal, so always select the one that most closely matches your needs. And how do you locate it? Here are a few things to consider while choosing a used car warranty.
There are two types of coverage: basic and additional
Before acquiring a warranty, it is critical to compare all guaranteed options and offers, since some warranties supply minimal coverage, such as a motor vehicle warranty, while others offer complete protection at reasonable prices.
Factors to Consider When Purchasing a Used Car Warranty
Acquiring a used automobile warranty is a wise investment since it gives you peace of mind by covering the cost of unexpected repairs. But which type of warranty should you choose? Understand that not all warranties are made equal, so choose the one that best meets your needs. And how do you find it? Here are a few things to think about while selecting a used vehicle warranty.
Basic and extra coverage are available
Before purchasing a warranty, it is necessary to analyze all warranty options and offers, because some warranties, such as a car warranty, provide little coverage, whilst others provide comprehensive protection at reasonable pricing.
Looking for Reputable Warranty Providers
Are you wanting to get a used vehicle warranty but are overwhelmed by the numerous options? Not to worry, we've got you covered. There are four basic methods to find dependable warranty businesses.
Begin by making a list of your possibilities. If you don't have any other choices, consult with your friends or family.
The second step is critical: research the company and its history, visit its website, and finally seek client feedback. This step will help you decide which business is the greatest in the industry.
The third step is to choose between the possibilities. After inspecting each choice, compare the coverage information, budget, and customer service.
Now comes the final step: approach the top and best-used vehicle warranty provider and ask as many queries as you can to evaluate their customer service.
Easy? Then, starting with your list, choose the best-used vehicle warranty for you.
Understanding the Specifics of Coverage
As previously said, not all warranties are identical, and understanding the coverage specifics is critical. You may ensure that the car's important aspects are safe by thoroughly examining what is included under the used-car warranty, such as the essential coverage (engine repairs, electrical components) and supplementary coverage (AA road assistance). Following are a few things to think about while delving into the details:
What is covered
What is not covered
Authorized locations
Warranty Duration and Mileage Limit
Liability
Coverage starting date
Cancellation policy
Knowing the specifics of your warranty insurance is critical to ensuring that your assets are protected against unplanned repairs.
Reading and Understanding the Fine Print
Reading and interpreting the tiny language on auto warranties is sometimes overlooked, but it is crucial. The fine print contains important information about limits, exclusions, and claim processes that may affect your coverage. Reading through this section thoroughly ensures that you are aware of any potential constraints or duties.
Finally, purchasing a used car warranty is critical to protecting you and your vehicle from unexpected repairs. Unexpected repairs can quickly become costly and time-consuming. However, with the best used car warranty, you can protect yourself from unforeseen charges while keeping your vehicle in excellent condition. But do you know where you may purchase a used car warranty? Warranty Direct, one of the leading vehicle warranty providers in the UK, offers extra benefits with used car warranties. So, are you prepared? Contact us right now to experience peace of mind with the authorized used car warranty.
I am a versatile Content Writer who researches, writes, and edits various content. Produces engaging, competent, error-free work with minimal input.
Article source:
https://articlebiz.com
This article has been viewed 1,251 times.
Article comments
There are no posted comments.