How to Apply for a Chinese Tourist Visa in 2023
Travel & Leisure → Travel Tips
Author

Masni Argentina

Published

October 3, 2023

Word count

466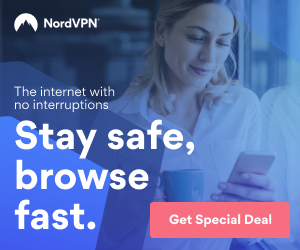 If you're planning a trip to China in 2023 for leisure and exploration, you will need a Chinese tourist visa to enter the country. The visa application process can appear daunting, but with the right information and preparation, you can navigate it smoothly. In this guide, we will walk you through the steps to apply for a Chinese tourist visa in 2023.
Step 1: Determine Your Visa Type
Before you begin the application process, you must determine the type of visa that suits your travel plans. For tourism purposes, you will typically apply for an L visa, which is the standard tourist visa.
Step 2: Gather Required Documents
To successfully apply for a Chinese tourist visa in 2023, you will need the following documents:
Passport
Ensure that your passport is valid for at least six months beyond your intended date of entry into China. It should also have at least two blank pages for visa stamps.
Visa Application Form
Complete the Chinese visa application form (Form V.2013) accurately and truthfully. You can find this form on the website of the Chinese embassy or consulate in your jurisdiction.
Passport-Sized Photos
Prepare two recent passport-sized photos with a white background. These photos should meet the specific size and format requirements of the Chinese authorities.
Travel Itinerary
Provide a detailed itinerary of your travel plans, including your round-trip flight reservations, hotel bookings, and a list of the places you plan to visit in China.
Proof of Accommodation
Include confirmation of your hotel reservations for your entire stay in China.
Financial Proof
Demonstrate your financial ability to cover your expenses during your visit to China. Bank statements, pay stubs, or a letter of financial support may be required.
Previous Chinese Visas (if applicable)
If you have visited China before, include copies of your previous Chinese visas.
Step 3: Submit Your Application
Take your completed visa application form and all required documents to the nearest Chinese embassy or consulate in Malaysia. It's recommended to make an appointment in advance to ensure a smooth submission process.
Step 4: Pay the Visa Fee
Pay the required visa processing fee at the Chinese embassy or consulate. The fee may vary depending on your nationality and the type of visa you are applying for.
Step 5: Biometric Data Collection
During your visit to the Chinese embassy or consulate, you may be required to provide biometric data, including fingerprints.
Step 6: Wait for Processing
The processing time for a Chinese tourist visa can vary. It typically takes around 4 to 7 business days, but it's advisable to apply well in advance of your intended travel date to account for any potential delays.
Step 7: Collect Your Visa
Once your visa application is approved, return to the Chinese embassy or consulate to collect your visa. Double-check all the details on the visa to ensure accuracy before leaving the embassy.
Obtaining a Chinese tourist visa in 2023 is an important step in planning your trip to this culturally rich and diverse country. By following the steps outlined in this guide and ensuring that you have all the necessary documents, you can embark on your journey to China with confidence.
For specific inquiries or additional assistance, please visit https://www.visaforchinaservices.my. Prepare well, and enjoy your unforgettable adventure in China!
Article source:
https://articlebiz.com
This article has been viewed 790 times.
Article comments
There are no posted comments.