Discovering Romania by Car: Your Essential Guide to Car Rentals
Travel & Leisure → Travel Tips
Author

Nanorent

Published

September 12, 2023

Word count

756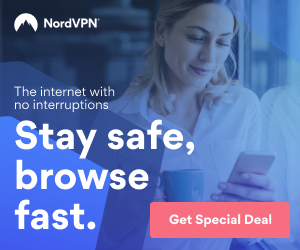 Experience Romania with a Car Rental
Considering an independent journey through Romania? Understandably, there may be uncertainties regarding transportation. Dive into this comprehensive guide where we break down car rentals in Romania, from driving norms to how insurance plays out. We'll even spotlight the most credible car rental agencies, both globally recognized and domestic!
Renting a car in Romania could be your passport to exploring the nation on your own terms. The country boasts myriad attractions, and if group travel, abundant luggage, an aversion to public transit, or the desire for trip autonomy resonate with you, driving could be your best bet. Furthermore, some hidden gems can be challenging to access without a vehicle.
Taking the Wheel in Romania
Driving in Romania is more straightforward than it might seem. A valid European or international driving license is mandatory, and bear in mind, drivers should be at least 18 with a minimum of a year's driving experience.
Romanian roads might not always live up to international standards but are typically adequate. Main tourist destinations are connected via national or regional roads, seldom highways, which often pass through local villages.
Points to note:
Road maintenance might cause occasional traffic delays.
Weekends, especially on roads connecting major cities like Brasov and Bucharest, experience heightened traffic.
Rural drives might offer glimpses of horse-drawn carts or animal herds – exercise caution.
Speed limits: 130 km/h on highways, 100 km/h on European and National roads, 90 km/h on Regional roads, and 50 km/h within towns.
If cars flash their lights at you, they might be alerting you about a speed radar ahead.
Romania Car Rental Essentials
Most global driving norms apply here: Drive on the road's right side, seatbelts are compulsory for all passengers, and child seats are mandatory for kids below 3 years or shorter than 135cm. Importantly, the permissible blood alcohol limit in Romania is strictly 0.0%!
Initially, Romanian driving habits, particularly in urban settings, might seem aggressive. We advise against driving during peak hours. As for parking, rules vary by city. Urban hotspots typically have paid parking – reasonably priced and convenient, with SMS payment options. In contrast, rural locales offer ample parking space.
Getting Your Rental
Renting in Romania requires ID proof and a valid driving license. If you're from nations with non-Roman scripts or where cars are right-hand drive (like the UK or Japan), an international license is a must. US citizens need their driving license and passport.
While one can legally drive at 18, rental age starts at 21. Some companies do rent to 18-year-olds, albeit with added fees for those with under three years of driving experience. This also applies to any additional drivers.
Picking Your Ride
Here's what you should consider:
Urban explorers benefit from compact cars – they're more parking-friendly and fuel-efficient.
For extensive Romanian road trips, opt for a robust vehicle.
Ensure adequate luggage space.
Remember, most Romanian cars are manual. If you prefer automatic, book well in advance, albeit at a higher rate.
What's the Cost?
Car rental prices in Romania hinge on the car type, rental duration, insurance type, and additional services. Extra fees might apply for additional drivers (2-3€), GPS (5€), child seats (3€), and Wi-Fi routers (5€). Dropping the car at a different location might also cost extra.
Navigating insurance can be tricky. Usually, a deposit is held on your credit card during the rental, which is refunded unless damage occurs. There are several insurance options to consider:
Collision Damage Waiver (CDW): Limits your liability to a certain amount.
Super Collision Damage Waiver (SCDW): Reduces your financial responsibility further.
Supplemental Liability Insurance (SLI): Protects against third-party accident claims.
Personal Accident Protection: Safeguards passengers against accident-induced injuries.
Before choosing an insurance package, check with your credit card provider. Some offer collision coverage.
Additional tips:
Seasonal variations affect prices. Booking early during peak season (May-September) can save costs.
Rental company policies differ. Some offer extended rental discounts.
Ensure clarity on cross-border travel rules.
Airport rentals might cost more.
Potential extra charges include lost keys, returning a dirty or damaged car, incomplete fuel, late returns, or exceeding contract stipulated mileage.
To illustrate, consider a Class D car like Toyota Auris or Ford Focus from the domestic car rental. For a 1-week Romanian exploration starting from Timisoara and concluding in Bucharest, it costs 421€. This includes 301€ for the car and 120€ for relocation, with CDW and theft protection.
Spotlight on Rental Agencies
While global brands like Avis, Budget, and Hertz operate in Romania, local companies like Autonom (boasting 3000 cars across 29 cities) offer competitive services. Nanorent, AutoBoca and Cars4rent are other noteworthy options.
Nanorent is a premier car rental service based in Cluj, dedicated to enhancing your Romanian road trip experience. With a fleet of vehicles tailored to fit every traveler's needs and preferences, Nanorent ensures reliability, comfort, and affordability. Dive deeper into the Romanian landscapes with peace of mind. For more details or to book your next ride, visit https://www.nanorent.ro/
Article source:
https://articlebiz.com
This article has been viewed 103 times.
Rate article
This article has a 5 rating with 1 vote.
Article comments
There are no posted comments.