Unique Wedding Entertainment Ideas to Wow Your Guests
Author

Stephen Bell

Published

September 13, 2023

Word count

499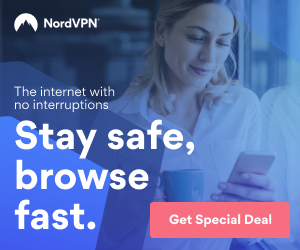 When it comes to planning your dream wedding, you want every detail to be perfect, and that includes the entertainment. While a traditional DJ or live band can set the mood, why not take it up a notch and surprise your guests with something truly unique?
Wedding entertainment plays a pivotal role in creating a memorable and enjoyable atmosphere for your special day. By defining your vision, setting a budget, exploring various entertainment options, consulting with professionals, and considering your venue, you can choose the perfect entertainment that will leave a lasting impression on you and your guests.
Here are 10 creative wedding entertainment ideas that will leave your guests talking about your special day for years to come.
Interactive Photo Booth: Instead of a standard photo booth, consider one that offers interactive features like GIFs, slow-motion videos, and digital props. Your guests will have a blast capturing fun and memorable moments.
No-Money Fun Casino: Hire a professional company to add the thrills and glamour of Vegas to your reception. It's an exciting way to create a lasting memory of your big day.
Fire Dancers: Add a touch of excitement with a fire dance performance. Professional fire dancers can create a mesmerizing show that will leave your guests in awe.
Caricature Artists: Give your guests the opportunity to take home a unique keepsake. Caricature artists can create funny and personalized drawings of your guests, making for great wedding favors.
Magician: Entertain your guests with a magician who can perform mind-boggling tricks and illusions during cocktail hour or between courses.
Aerial Performers: Elevate your wedding entertainment by hiring aerialists to perform stunning acrobatic routines suspended from the ceiling. It's a breathtaking visual experience.
Silent Disco: Instead of a traditional dance floor, host a silent disco. Guests wear wireless headphones, allowing them to choose their own music channel and dance without disturbing others.
Live Band with a Twist: Consider a live band that plays unique covers or mashes up different songs to create a one-of-a-kind musical experience.
Fireworks Display: End your wedding night with a bang by organizing a spectacular fireworks display. It's a grand finale that will leave everyone in awe.
Cultural Performers: If you have a multicultural wedding, incorporate traditional dancers, musicians, or performers from different backgrounds to celebrate your heritage.
Incorporating one or more of these unique wedding entertainment ideas can make your special day even more unforgettable and enjoyable for both you and your guests. Incorporating one or more of these trending entertainment ideas into your wedding can elevate your celebration and make it an unforgettable experience for both you and your guests.
Get creative, think outside the box, and choose the options that resonate most with your personality and style as a couple. If you opt for a live band or DJ, work with them to create a playlist or setlist that reflects your musical taste and preferences. This will ensure that the entertainment aligns with your vision and keeps the dance floor hopping all night long.
This article has been viewed 82 times.
Article comments
There are no posted comments.