The Ultimate Guide to Hiring Wedding Entertainment Tips and Tricks
Author

Stephen Bell

Published

September 13, 2023

Word count

480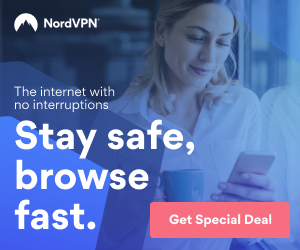 Wedding entertainment has come a long way from the traditional dance floor and DJ setup. Modern couples are increasingly looking for unique and memorable ways to entertain their guests on their special day. If you're looking to infuse some fresh and trendy entertainment ideas into your wedding, read on for inspiration.
Choosing the right entertainment for your wedding can be a daunting task, but with the right guidance, you can make sure your big day is unforgettable. Here's your ultimate guide to hiring wedding entertainment:
Start Early:
Begin your search for entertainment well in advance. Popular bands, DJs, and performers are often booked months, or even years, in advance, so secure your entertainment early to avoid disappointment.
Define Your Budget:
Determine how much of your wedding budget you're willing to allocate to entertainment. This will help you narrow down your options and make informed decisions.
Research and Recommendations:
Gather recommendations from friends, family, and your wedding planner. Research potential entertainers online, read reviews, and watch videos of their performances to get a sense of their style and capabilities.
Meet in Person or Virtually:
Schedule meetings or virtual calls with potential entertainers to discuss your vision and gauge their professionalism. It's essential to establish a good rapport and ensure they understand your preferences.
Request a Contract:
Once you've decided on an entertainer, request a detailed contract that outlines all the terms, including fees, performance hours, setup and breakdown times, and any specific requests or requirements.
Check for Insurance and Permits:
Make sure your chosen entertainer has liability insurance and any necessary permits to perform at your venue. This protects you and your guests in case of unforeseen incidents.
Plan the Setlist:
Work closely with your entertainer to plan the setlist. Include must-play songs, songs you'd like to avoid, and any special requests for key moments like the first dance or bouquet toss.
Sound and Lighting:
Discuss the technical aspects, including sound and lighting requirements. Ensure the entertainment team has all the equipment needed for a seamless performance.
Backup Plans:
Have a backup plan in case of unexpected circumstances, such as equipment failures or illness. Ask your entertainer about their contingency plans.
Timing and Coordination:
Coordinate the timing of the entertainment with your wedding timeline. Ensure they know when to perform during the ceremony, cocktail hour, dinner, and reception.
Dress Code:
Specify the dress code or attire you expect from your entertainer to ensure they fit in seamlessly with your wedding theme.
Finalize Details:
In the weeks leading up to your wedding, confirm all the details with your chosen entertainer. Provide them with a final schedule and contact information for your wedding planner or point person.
By following these tips and tricks, you can navigate the process of hiring wedding entertainment with confidence, ensuring that your wedding day is filled with the perfect entertainment to celebrate your love and create lasting memories.
This article has been viewed 108 times.
Article comments
There are no posted comments.