What makes the Volvo V40 a good car to buy
Author

Leland Morrison

Published

October 9, 2023

Word count

482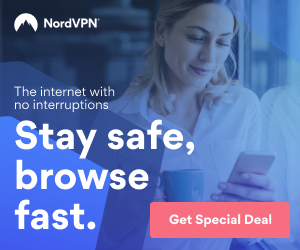 Being a Volvo V40 owner for almost 3 years, I have a few insights into what the driving experience is like, and what sets it apart
Value
The main attraction to the Volvo is the amount of features you get for the price.
Comparatively, the same amount of luxury in a Mercedes or BMW will likely set you back more than double the price
The interior of the V40, and other Volvo models for that matter has a premium feel. A lot of care went into the driving experience. When shifting gears, the car will keep the revs right for the next gear, and it will give you a bit of an extra boost when trying to accelerate from low revs.
You could likely even pick up a used Volvo V40 for a good price, and still get a lot of value out of it.
Performance
The V40 is not slow, no matter which Variant you buy. It has no trouble overtaking on the highways, and getting from 0 to 100 feels good.
If you need a bit more speed out of it, Volvo offers a Polestar upgrade, which according to them can add up to 15% Mid-Rage Power.
Best of all it only takes 60 minutes to install.
Lighting
Volvo has spent a surprising amount of time creating an atmosphere inside the cabin.
The little mood lights add that special touch, while just about every button you would need in the dark has a small glow to it.
When opening the doors there is a little light for your feet. It even has the option of keeping the car lights on for a short time, while you get into your home, called the "Welcome Home" lights.
Reliability and Safety
There is something about driving the safest hatch that gives you a reassuring, confident feel on the road.
It even makes the passengers feel safer. I remember that one time we drove an old (almost broken) Fiat bakkie, and my wife asked me to driver slower, because "This isn't the Volvo"
After sales support
Considering that reaching your destination, and not getting stuck on the road is a large part of driving a car, the after sales support of any manufacturer should be taken into account before buying.
Volvo South Africa excels in this area. At least while the car is still under motor plan, should any breakdown occur, Volvo will come fetch you, and give you a replacement car while they fix yours.
This is a huge plus, as it means you will never be stranded on the side of the road, and you will always have a car to drive.
Interesting facts about Volvo
The Volvo sign, commonly misconstrued as the male sign, is the sign for Metal, chosen for the quality of Swedish metals
Volvo is Latin for "I roll". The name was originally registered in 1911 as a separate company, which manufactured ball bearings.
This article has been viewed 191 times.
Rate article
This article has a 5 rating with 1 vote.
Article comments
There are no posted comments.