Converting ISO to MP4 Without Loss of Quality
Computers & Technology → Technology
Author

Jane Scaplen

Published

October 16, 2023

Word count

561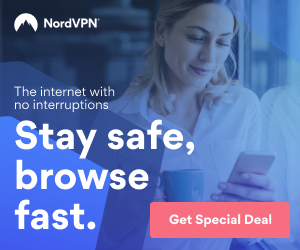 There are many instances where you may want to convert an ISO file to MP4. In this article, we will introduce software that can convert ISO files to MP4. We will also provide a simple guide for operation, hoping it will be helpful to you.
If I want to convert ISO to MP4, is there any free software or free site? Also, is there a way to convert ISO to MP4 without loss? There are often questions like, here I will show you how to convert ISO to MP4.
First, let's briefly explain about ISO.
ISO Files
An ISO file stores the contents of a DVD disc (videos, audio data, subtitles, menus, etc.) as a single file. It is commonly used for backing up and writing DVDs. ISO files allow for easy writing to a DVD disc, and their extension is ".iso".
Reasons for Converting ISO Files to MP4
Compatibility: Unlike DVDs, many players do not support ISO files. Additionally, ISO files have a very large size. Therefore, to easily play ISO files or to save storage space, it's necessary to convert ISO to video formats like MP4.
Portability: ISO files are in disk image format and are usually stored on physical media like DVDs or Blu-ray discs. On the other hand, MP4 is a digital file format, offering high portability, making it easy to play and share on different devices and platforms.
Internet Sharing: MP4 is a common video format shared on the internet. ISO files can have large sizes and may take a long time to share or upload, but converting them to MP4 compresses the file size, making it easy to share.
Device Compatibility: Some devices or media players may not directly support ISO files. However, MP4 is supported by most devices and media players, allowing you to play ISO files on various devices after converting them to MP4.
Use of Video Editing Software: MP4 is a common video format, so many video editing software support MP4 format. Converting DVD ISO files to MP4 makes it convenient for editing or processing videos.
For these reasons, converting ISO files to MP4 allows for more convenient and flexible use.
DVDFab
DVDFab is a DVD copying and conversion product. It's a very useful multimedia solution available for both Windows and Mac. It has features like importing DVDs and Blu-ray discs into a PC, creating DVDs or Blu-ray discs from various video files, converting between video and audio, and removing copy protection, among many other functions.
Here are the steps:
Click "Launch DVDFab" and then select "Converter."

Click "+" or directly drag and drop the ISO file to load the ISO file.

Click "Choose Other Profile," then in the pop-up window, select "Format" > "Video" > "MP4."

In the "Output Directory" at the bottom left, click the folder icon to choose the save location.

Click the "Start" button. The conversion process will begin, converting ISO to MP4.
For regular ISO file conversions iso mp4 変換, free software is sufficient. If you want to perform lossless conversion of protected ISO files to MP4, we recommend using software with copy protection removal functionality, such as DVDFab.
Summary
If you want to learn more about DVD-related information, I recommend you to follow vidon.me. It is a platform that focuses on providing information about DVDs, Blu-ray discs, VOD animations, and downloads. I hope this will be helpful to you.
This article has been viewed 262 times.
Rate article
This article has a 5 rating with 1 vote.
Article comments
There are no posted comments.