Boost Your Health with AI-Powered Diet Plans
Computers & Technology → Internet
Author

Jim Malervy

Published

October 18, 2023

Word count

359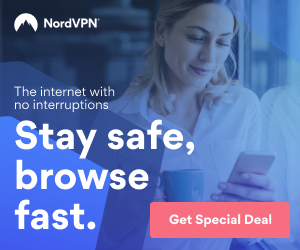 Maintaining a healthy diet can be a challenge in our fast-paced world. However, thanks to the power of artificial intelligence, personalized diet plans are now more accessible than ever before. By utilizing advanced AI technology, ChatGPT stands out as a top tool for customized meal plans. In this article, we will explore how AI is transforming the way we eat, and how ChatGPT is revolutionizing personalized diet plans.
Understanding AI Diet Plans:
Artificial intelligence refers to technology that analyzes data, preferences, and health goals to provide custom-tailored recommendations. AI-powered solutions have enabled personalized diet plans to become mainstream, improving the effectiveness and individual specificity of meal plans.
The Power of ChatGPT:
ChatGPT, an AI chatbot, offers an intuitive and user-friendly interface that enables users to generate personalized meal plans by simply asking. ChatGPT can take into account dietary restrictions like vegetarianism, gluten-free, lactose-free, and specific allergy requirements to provide optimal recommendations.
Customized Meal Plans:
ChatGPT also offers customization based on the user's desired health goal, enabling users to choose balanced meal plans for weight loss, muscle gain, and other health goals. This feature makes ChatGPT an excellent choice for personalized meal plans regardless of dietary preferences and restrictions.
Simplifying Eating Habits:
In addition to personalized meal plans, ChatGPT offers valuable tips and advice on simplifying eating habits. ChatGPT can suggest recipe substitutions, portion control tips, and even offer nutritional advice tailored to the user's specific needs.
Conclusion:
AI-powered diet plans are rapidly transforming the way we eat by offering a personalized approach to improve our health. ChatGPT, with its cutting-edge technology, offers customized meal plans, tips for healthy eating choices, and nutritional advice tailored to specific needs. Say goodbye to the challenges of maintaining a healthy diet, and embrace the power of AI-powered diet plans.
Disclaimer: The information provided in this article was generated by AI technology. While efforts have been made to provide accurate and useful information, the author assumes no responsibility or liability for any errors or omissions. The information is provided on an "as is" basis without any warranties or guarantees of completeness, accuracy, usefulness, or timeliness. Please refer to our website disclaimer for further reference.
AI GPT Journal, led by AI-assisted author Jim Malervy, offers in-depth insights into Generative AI. We demystify AI, empowering individuals to understand and harness its potential. Stay updated, learn new skills, and master Generative AI through thought-provoking articles, curated resources, and informative guides. Join our transformative journey at http://www.AIGPTJournal.com to unlock your full potential in the world of Generative AI.
Article source:
https://articlebiz.com
This article has been viewed 232 times.
Rate article
This article has a 3 rating with 3 votes.
Article comments
There are no posted comments.