Navigating Vietnam Visa on Arrival at Ho Chi Minh Airport: A Traveler's Guide
Travel & Leisure → Travel Tips
Author

Sanjib Kumar Das

Published

October 18, 2023

Word count

508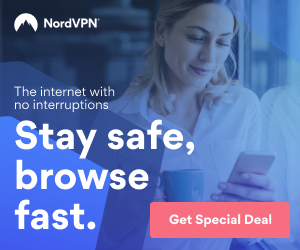 Introduction
In recent years, Vietnam has become a must-visit destination for travelers across the globe due to its captivating landscapes, rich history, and vibrant culture. A visit to Ho Chi Minh City begins with a trip to Tan Son Nhat International Airport. Here are the details you need to know about visas on arrival at this busy airport. The purpose of this comprehensive guide is to prepare you for the Vietnam visa on-arrival process so that you can move forward smoothly.
What is a Vietnam Visa on Arrival?
It is convenient and popular to obtain a Vietnam visa on arrival (VOA). A visa application can be made online and travelers receive an approval letter, which must be presented at a designated airport when they arrive to receive a visa stamp.
Pre-Departure Preparation
Eligibility:
Only air travelers are eligible for VOA. You must obtain a visa in advance if you plan to enter Vietnam by land or sea.
Valid Passport:
From the date of your planned entry, make sure your passport is valid for at least six months.
Visa Approval Letter:
Visit the official website of the Vietnam Immigration Department or a reputable agency to obtain a visa approval letter. VOA relies heavily on this letter.
Arriving at Tan Son Nhat International Airport
Flight Arrival:
The immigration area is located at Tan Son Nhat International Airport once you have landed. It is important that you have your passport, visa approval letter, and entry and exit form in hand (provided on the flight or available at the airport).
Visa Counter:
It is usually easy to spot the VOA counter. You'll need to queue up at the immigration office and present your passport, their approval letter, and the completed form.
Processing Time:
Your documents will be processed by the immigration officer. Depending on the number of travelers, this usually takes 15-30 minutes.
Stamping Fee:
You can pay the stamping fee in USD or VND (Vietnamese Dong). The fee depends on your nationality and the type of visa ($25 USD to $50 USD), as of my last knowledge update in September 2023.
Receiving Your Visa:
Your passport will be stamped with the visa once you pay the stamping fee. Ensure the information is accurate by double-checking.
Additional Tips and Recommendations
Currency Exchange:
Make sure you have some local currency (VND) on hand in case you need to cover immediate expenses. At the airport, you can exchange money.
Keep Documents Handy:
Bring an extra passport-sized photo and a copy of your visa approval letter. It is possible to request these during your travels at various points.
Stay Informed:
Maintain an up-to-date knowledge of visa regulations. Always double-check before your trip, as laws and fees can change over time.
Conclusion
Travelers can enter this fascinating country with ease by obtaining a Vietnam Visa on Arrival at Ho Chi Minh Airport. Stay prepared and follow these steps to discover the wonders of Vietnam. If you have any questions, don't hesitate to seek assistance from an official source or a reputable travel agency. I wish you a pleasant journey!
This article has been viewed 258 times.
Rate article
This article has a 5 rating with 1 vote.
Article comments
There are no posted comments.