Why Your Business Can't Afford to Ignore Online Accessibility
Computers & Technology → Internet
Author

Eve Foster

Published

November 12, 2023

Word count

1,112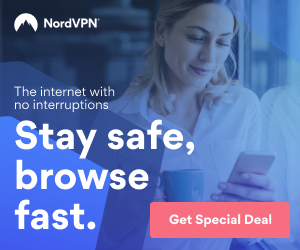 It's no secret that the business landscape has never experienced quite as many challenges before. From a pandemic to a cost of living crisis, and even a war, the struggle to survive can be felt on a global scale.
For many businesses, growth is off the agenda during these tougher times having been replaced with staying afloat. But that doesn't have to be the case. Websites can reach an additional 20% of the UK population just by becoming more accessible.
As we approach the run-up to Black Friday and Christmas, now is the perfect time to embrace digital accessibility, open the door to additional sales, and bolster your brand reputation in the process.
The Need for Accessible Content
Around 90% of websites are currently inaccessible to disabled individuals, including those who use assistive technologies. Disabilities can make it challenging for people to interact with a website in the same way as a neurotypical or able-bodied person can.
Businesses that are prioritising accessibility are gaining a unique advantage over its competitors. Those that aren't will bypass this community's annual spending power of £274 billion in the UK, and $13 trillion globally.
Although some companies have already begun working toward becoming more digitally accessible, there is still room for improvement. For example, homepages specifically have been found to have the most accessibility issues, with 96.5% of all errors detected falling into these six categories:
Low-contrast text.

Missing alternative text.

Empty links.

Missing form input labels.

Empty buttons.

Missing document language.
Whilst these are simple boxes that can be ticked, it's important to acknowledge the silent barrier these elements can create, obstructing people with disabilities from using websites.
So, we know there's a need for accessible websites from a user's perspective, but what are the benefits brands can experience by becoming more accessible?
What are the Business Benefits of Being Accessible?
As mentioned, the UK disabled community has an annual spending power of £274 billion. If a UK business improves its website accessibility and attracts just 0.0001% of that, this would result in a return of £274,000. When websites are accessible, businesses can tap into this huge market. Globally, this equates to approximately $13 trillion in spending power, with no signs of slowing down.
It's clear digital accessibility holds plenty of opportunities for financial growth within businesses. But, the brand benefits can power a business beyond its competition, almost instantly.
Customer loyalty and positive word-of-mouth promotion are key aspects of sustainable growth. But, three-quarters of disabled people turn away from brands that don't offer them a positive customer experience.
Being accessible shows that a company cares about all its customers, enhancing its reputation as inclusive and socially responsible. This positive image can lead to a business that aligns itself with customer values and improves overall brand sentiment.
The path to accessible design isn't just about ticking boxes; it's about embracing opportunities. By welcoming everyone to the digital realm, businesses boost their brand, expand their customer base, and open doors to economic growth.
As we approach the spending season, businesses stand to gain immensely by prioritising accessibility on their websites.
According to Accessibility Checker, recent statistics showed an average 12% increase in organic search traffic following the implementation of accessibility solutions.
If you're still not sure, the same study found over half (66.1%) of all domains saw an increase of up to 50% in their monthly organic traffic following the installation of an accessibility solution.
How Businesses Can Become More Accessible
As website accessibility becomes increasingly important, creating an online space that is inclusive is crucial. Get ahead of the Black Friday boom and create an accessible website with some simple changes.
Disabled users rely on clear structure and tags for navigation through assistive software. Make your site accessible by ensuring keyboard-only navigation, and enhance readability with high-contrast colours and clean, crisp fonts.
It's also important to remember blinking content can be problematic for some users. Improve their experience by limiting your use of these features. Other aspects to consider include providing clear labels and enabling tab indexing.
Soap Media has some great tips for improving the accessibility of your website on their blog.
Real-World Examples of Accessibility Successes
It's clear that creating a welcoming digital space can benefit all. And, in a time where growth may not be an option due to economic factors, accessibility may be key to continued business success.
However, don't just take our word for it. Here are three real-world examples of brands and businesses that embraced digital accessibility, and reaped the rewards…
Tesco
In 2001, Tesco launched a separate new site as an accessible alternative for blind people. The website included an intuitive navigation structure, clear descriptive link text, and fewer images.
As a result, Tesco's online sales revenue increased to £13 million annually, with pre-Christmas orders increasing to 700,000 per week, compared to 28,000 the year before.
The website was so successful that Tesco built accessibility into all its online services.
Legal & General
Financial service providers, Legal & General, identified and addressed existing accessibility concerns following a disabled user test. After developing a new website to resolve these issues, they passed accessibility audits and UX testing.
As a result, Legal & General's organic search traffic increased by 25% within the first 24 hours of their more accessible website launch, growing to 50%.
Page loading times were reduced by 75% and annual site maintenance savings amounted to £200,000, leading to a 100% return on investment in 12 months.
GOV.UK
The GOV.UK website is a great example of how multiple small changes can create an accessible website that is easy to use for all.
Its well-organised HTML, coupled with thoughtful additions such as writing in clear English and colour combinations that have accessible contrast., caters to screenreader and keyboard users.
This ensures a seamless experience. Discreetly positioned in the footer, feedback forms employ ARIA attributes to assist screen reader users in locating and completing the appropriate form accurately.
Overall, this will make key aspects of the government website accessible to all users — an integral part of any institution's online presence.
To Conclude
Simply put, embracing accessibility is not just a choice, but a necessity for businesses.
It opens doors to a wider customer base, fosters brand loyalty, and aligns with ethical values. Not to mention the boost in website traffic, and conversions. And, with Black Friday and Christmas on the horizon, there's still plenty of opportunity for businesses to take action.
Even making incremental changes can lead to more inclusivity, improved user experiences, and a competitive edge during the upcoming shopping surge. Don't miss the chance to make a positive impact while reaping the benefits of business growth.
PR and Content expert. Exploring topics across the digital space surrounding AI, accessibility, design, development, PR, OSM, and general business.
Check out the Soap Media blog where more of my articles are published: https://www.soapmedia.co.uk/soapbox/
Article source:
https://articlebiz.com
This article has been viewed 97 times.
Article comments
There are no posted comments.