How to unprotect DVD/Blu-ray disc
Computers & Technology → Technology
Author

Jane Scaplen

Published

October 19, 2023

Word count

560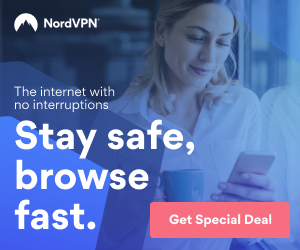 Currently, almost all commercially sold, rented, and television-recorded DVDs and Blu-ray discs are encrypted with copyright protection. How to remove DVD copy protection and import DVD data to a PC has long been a question. In this article, we will introduce software specifically designed to tackle DVD copy protection.
What is copy guard?
Copy protection (English: Copy protection) is used to prevent unauthorized copying of copyrighted materials in various media such as video media such as BD, DVD, and VHS, music media such as CDs and MDs, and other various media such as computer software and game software. It is to process it so that it cannot be copied.
Types of discs with copy protection
DVD/BD dubbing terrestrial digital recordings using a recorder
Commercially available DVD/Blu-ray disc
Rental DVD/Blu-ray Disc
Almost all DVDs/Blu-rays have copy protection, except for self-made DVDs/Blu-rays. To remove the protection, you will need commercially available DVD copy protection removal software.
DVDFab Passkey Lite
DVDFab Passkey Lite can remove certain DVD and Blu-ray disc copy protection and recode them to HDD or ISO image files. It offers so many features, and it's free. By connecting with various software like ImgBurn (read mode), you can freely edit and process.
I would like to highlight three noteworthy features:
Free Removal of DVD/Blu-ray Disc Copyright Protection
DVDFab Passkey Lite is free and can remove the copy protection from DVDs and Blu-ray discs. It specifically supports DVD's RC, RCE, APS, and UOPS, as well as Blu-ray's copy protection lower than V36, RC, BD-Live, and UOP. Some copy guards cannot handle the opposite situation. For instance, ARccOS, RipGuard, CPRM, and more. In essence, it does not support the latest copy protection. Therefore, it's challenging to remove heavily copyrighted works like Disney's. Nevertheless, I believe there is no other software that offers such extensive free features.
Free Recoding of DVD/Blu-ray Discs
Another feature of DVDFab Passkey Lite is that you can easily recode the content from DVDs and Blu-rays to ISO image files or folders.
Recoding involves transferring the content of DVD/Blu-ray discs to a computer. Some people confuse it with copying, but they are different as copying involves duplicating from DVD to DVD. Essentially, recoding software usually requires payment, so it's rare to find free software like DVDFab Passkey Lite.
You can even edit it by linking it with other software for free.
DVDFab Passkey Lite works in conjunction with software like ImgBurn and VLC for burning, playing, and editing DVDs and Blu-ray discs. DVDFab Passkey Lite cannot write or play on its own, which makes it versatile for linking with other software.
By the way, ImgBurn is a dedicated free software for writing, while VLC is a media player supporting various media files, including video and audio.
Will it be discovered if I remove the copy guard?
If you use Copy Protection Remover to remove DVD copy protection and copy or rip DVDs at home, you don't have to worry about being exposed.
Other
Of course, if you want to explore more free solutions for bypassing DVD copy protection, I recommend following saikosoft.jp
saikosoft.jp is a website specializing in providing comprehensive insights into DVD and Blu-ray backup and copy guides. They evaluate various decryption and copy protection removal techniques, helping users backup their disc content or convert it into alternative formats.
This article has been viewed 248 times.
Article comments
There are no posted comments.