Drive Your Institution's Credibility with QAHE Accreditation
Reference & Education → Education
Author

Natasha Perkins

Published

November 14, 2023

Word count

708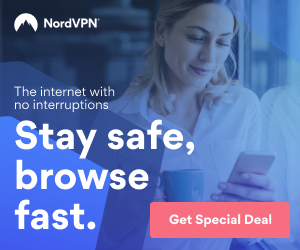 Introduction
In today's competitive education landscape, it is crucial for institutions to establish their credibility and reputation. One way to achieve this is through accreditation by a recognized independent and non-governmental accrediting agency. The International Association for Quality Assurance in Pre-tertiary and Higher Education (QAHE) offers accreditation that is nationally and internationally recognized, making it a valuable endorsement for institutions worldwide. In this article, we will explore the benefits of QAHE accreditation, showcase some of the accredited institutions, and outline the procedure and fees for obtaining accreditation.
Benefits of Accreditation
Accreditation with QAHE brings a range of benefits that can enhance an institution's standing and unlock new opportunities. Here are some key advantages:
Official Recognition: Upon accreditation, institutions receive the QAHE Accredited Logo, which can be prominently displayed on their website, official documents, and marketing materials. This logo serves as a visual symbol of the institution's commitment to quality education.

Proof of Achievement: The accreditation certificate and report provided by QAHE serve as tangible evidence of an institution's commitment to meeting international quality standards. These documents can be valuable for attracting students, partners, and stakeholders.

Access to ISO Certifications: QAHE accreditation opens doors to obtaining relevant ISO certifications at reduced costs. This can further enhance an institution's credibility and demonstrate its commitment to quality management systems.

Global Exposure: Accredited institutions are listed on the QAHE website's prestigious list of accredited institutions, providing global visibility and exposure. This exposure can attract potential students, partners, and collaborations from around the world.

Networking Opportunities: QAHE has established a strong network of strategic allies and professional bodies worldwide. Accredited institutions gain access to this network, fostering collaborations, partnerships, and knowledge exchange with like-minded institutions.

Marketing and Promotion: Accredited institutions can promote their services to other accredited institutions and awardees, which include senior educational professionals and managers. This enables targeted marketing to a highly relevant audience.

Discounted Services: QAHE offers various discounts and collaborations exclusively for accredited institutions. These include discounted rates for Certified Awards, Honorary Titles, co-branded ISO certifications, and promotional opportunities on the QAHE website.
Accredited Institutions
QAHE has already accredited over 150 institutions across various sectors. Here are some examples of institutions that have received QAHE accreditation:
• Universities: Myanmar Commercial University, SMEBi University, Nile University of Science and Technology, Dominion Mission Theological University, Holy Spirit University of Atlanta, School of Dentistry, Central Asian University, and more.
• Higher Educational Institutions: Myanmar Management Institute, Chester College of Higher Education, Preston Institute of Management Science and Technology, and others.
• Pre-tertiary Schools: First Philippine International School, American Group International School (Morocco), Solid Rock Community School (USA), and others. Solid Rock Community School was honored with the Excellence in Education Award.
• Training Corporations: Terraskills Learning Systems Limited, Q Pulse Consulting (Lebanon), E-Four, AAF, and more.
• Professional Associations: Association of Cost and Management Accountants, Chartered Institute of Digital Economy, Chartered Institute of Industrial Administrators and Arbitrators, and many others.
• Business Schools: Sindon Business School, Ceylon Campus, and others.
• Seminaries and Theological Schools: School of Christ Bible College, Word of God Seminary, School of The Great Commission Bible College & Seminary, and more.
• Teacher Training/TSEOL Institutions: International College of Teachers and Trainers, London College of Teachers and Trainers, TSEOL Master, Asian College Of Teachers, and others.
Procedure and Fees
Obtaining accreditation from QAHE is a straightforward process. Here is an overview of the procedure and fees:
Application: Institutions can apply online using the Accreditation & Membership Form available on the QAHE website. Alternatively, a physical form can be submitted via email.

Eligibility and Review: QAHE does not charge for reviewing applications. Upon preliminary review, institutions without a comprehensive website can submit their leaflet or brochure for consideration.

Payment of Fees: Eligible institutions will receive an invoice for the annual accreditation fee. Charitable/Not-for-profit institutions and eligible institutions in developing countries can enjoy up to a 30% discount.

Accreditation: Once the payment is confirmed, institutions will receive the QAHE Accredited Logo, accreditation certificate, and report in digital format via email. The accreditation certificate is verifiable via QR code.

Processing Time: The accreditation process typically takes 7-14 days, assuming timely payment and document submission.
For more information and guidance on the accreditation process, institutions can contact QAHE at accreditation@qahe.org.uk or visit the QAHE website at www.qahe.org.uk.
QAHE accreditation offers institutions a valuable opportunity to enhance their credibility, gain global recognition, and access a network of like-minded professionals.
Article source:
https://articlebiz.com
This article has been viewed 92 times.
Rate article
This article has a 5 rating with 1 vote.
Article comments
There are no posted comments.