How Real Estate Professionals in Houston Go Above and Beyond for Home Sellers
Author

Subhankar Bhattacharjee

Published

November 7, 2023

Word count

864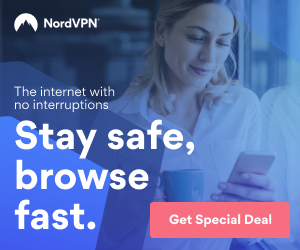 When buying or selling a home, having the right real estate professional can make all the difference. This is especially true in a bustling city like Houston, where the real estate market can be competitive and complex. The assistance of real estate agents is invaluable for house sellers looking to streamline and simplify the process.
They bring their expertise, experience, and local knowledge, making them an invaluable resource for anyone looking to sell their property in Houston. In this section, we will discuss why real estate professionals are so important in Houston and how they go above and beyond for home sellers.
Understanding the Role of Real Estate Professionals
The services of real estate agents are indispensable in today's market. In Houston, these professionals go above and beyond to ensure that their clients have a smooth and successful experience when selling their homes. So, what exactly is the role of real estate professionals in this process? Let's take a closer look at the responsibilities they fulfill and how they make a difference for home sellers in Houston.
Expertise in the Local Market: One of the main reasons why it's essential to work with a real estate professional when selling your home is their expertise in the local market. They are familiar with the local demand, pricing methods, and dynamics of the area. This knowledge allows them to accurately price your property based on its location, condition, and features, ensuring you receive fair value for your home.
Marketing Strategies: Real estate professionals also bring valuable marketing skills. They know how to effectively showcase your property through high-quality photography, virtual tours, listing descriptions, and other techniques that attract potential buyers. They also have access to various advertising channels such as online listings platforms, social media networks, and email marketing campaigns that can reach a vast pool of potential buyers.
Negotiation Skills: Selling a home involves negotiations between multiple parties – buyers, sellers, agents – each with different interests and priorities. Real estate professionals are trained negotiators who can navigate these conversations with finesse and secure the best deal for their clients. With their expertise in handling contracts
Going Above and Beyond for Home Sellers: What Does it Mean?
In the competitive world of real estate, it takes more than just essential services to stand out as a top professional. This is especially true when it comes to working with home sellers – individuals who are looking for the best possible outcome for their property sale. That's why many real estate professionals in Houston go above and beyond to exceed their clients' expectations.
But what does it mean to go above and beyond for home sellers? Let's look at some standard practices that set these professionals apart from others in the industry.
Providing Comprehensive Market Analysis: One of the critical ways that real estate professionals in Houston go above and beyond for home sellers is by providing them with a comprehensive market analysis. This goes beyond simply looking at comparable properties in the area; instead, it involves thoroughly researching current market trends, analyzing data on recent sales, and considering any potential factors that may affect the value of the seller's property.
By offering this level of analysis, agents can help their clients set realistic expectations for their property sales and develop an effective pricing strategy. This not only sets them up for success but also demonstrates their commitment to helping homeowners achieve maximum profit from their sales.
Utilizing Advanced Marketing Strategies: Gone are the days when sticking a "For Sale" sign in front of a property would be enough to attract buyers. In today's fast-paced digital world, real estate professionals must utilize advanced marketing strategies to gain exposure for their listings. Instead of simply listing a property on the MLS and calling it a day, agents who genuinely want to make an impact will leverage their network and resources to put their clients' listings in front of as many potential buyers as possible.
This may involve creating targeted social media ads, utilizing email marketing campaigns, or even hosting virtual open houses to reach a wider audience. By doing so, agents demonstrate their dedication to helping home sellers achieve maximum visibility for their properties.
Supporting Clients Every Step of the Way: Home-selling is often an emotional process for homeowners. For some, it's a bittersweet goodbye to a place where they've made countless memories; for others, it's a stressful experience filled with uncertainty and anxiety.
That's why going above and beyond for home sellers also means providing them with unwavering support every step of the way. This includes being available to answer questions, provide guidance, and offer reassurance throughout the selling process. By showing empathy and understanding towards their clients' needs, real estate professionals can build strong relationships that go well beyond any single transaction.
Conclusion
Choosing the right real estate professional is a crucial decision when it comes to selling your home in Houston. While some may think that they can handle the process on their own, there are numerous benefits to working with a qualified and experienced real estate agent. In this section, we will discuss why you should choose a real estate professional in Houston for your home-selling needs.
Christian House Buyers, your trusted partners in Houston's premier cash-for-houses market, make selling your home for top dollar a breeze. Explore at https://christianhomebuyers.com/ how their local expertise, innovative marketing, and unwavering support ensure a triumphant home-selling journey.
Article source:
https://articlebiz.com
This article has been viewed 215 times.
Rate article
This article has a 5 rating with 1 vote.
Article comments
There are no posted comments.