Ed Begley, Jr. to Receive Prestigious Award for Candid Memoir on Sobriety
Author

Mediavista Pr

Published

November 13, 2023

Word count

448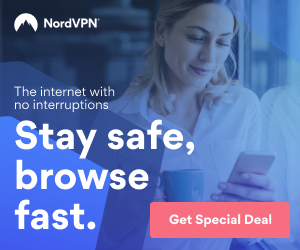 In a celebration of resilience and candor, Emmy Award-nominated actor Ed Begley, Jr. is slated to receive the Experience, Strength, and Hope Award at the 13th annual awards show hosted by Writers In Treatment. The event, dedicated to supporting those on the path to recovery through the arts, will take place on December 6 at the Skirball Cultural Center in Los Angeles.
Begley, known for his versatile career in film and television, as well as his passionate commitment to environmental causes, will be recognized for his memoir, "To the Temple of Tranquility...And Step On It!: A Memoir." The award, bestowed each year to individuals who share their journey from addiction to clean living through a memoir, will be presented by John Taylor, co-founder and bassist for Duran Duran and a past recipient.
The memoir delves into Begley's personal experiences, offering a blend of humor and poignancy as he reflects on his relationship with his legendary father, adventures with Hollywood icons, the roots of his environmental activism and his battles with addiction and subsequent recovery.
Having served as the master of ceremonies for the Experience, Strength, and Hope Awards for the past seven years, Begley is no stranger to the impact of storytelling in the journey to recovery. This year, however, the spotlight is on him as he is recognized for his significant contribution to the cause.
The awards ceremony, scheduled to begin with a catered reception at 5 p.m. followed by the main event at 7 p.m., promises an evening of inspiration and entertainment. Comedian Paula Poundstone will host the event, with a spoken word performance by James Black, star of "The Family Business." The evening's entertainment lineup includes comedian Wendy Liebman as the headliner and Julian Velard as the musical guest. Additionally, Tony Denison, star of TNT's "Major Crimes," will present the 15th annual REEL Recovery Film Festival's Audience Favorite Award to "Wherever You Are, There You Go."
The Experience, Strength, and Hope Awards have a history of attracting esteemed guests, and this year is no exception. Past recipients like Academy Award-winning actor Lou Gossett, Jr., astronaut Buzz Aldrin, and actress Jodie Sweetin have been invited to attend.
The event, set to take place at The Skirball Cultural Center, offers attendees an opportunity to contribute to a worthy cause. Proceeds from the evening will benefit The REEL Recovery Film Festival and Symposium, recognized as America's longest recovery event.
As the evening approaches, the anticipation builds for an inspiring celebration of triumph over adversity and the power of sharing one's story on the road to recovery. For those interested in attending, tickets for the catered event are priced at $100 and can be purchased through EventBrite.
Founded in 2008 by author and addiction expert, Leonard Lee Buschel and famed director Robert Downey, Sr., Writers In Treatment produces and presents events dedicated to the concept that 'treatment works and recovery is possible.' The organization helps those suffering from alcoholism, drug addiction, and other self-destructive behaviors find treatment sources for their illness.
Article source:
https://articlebiz.com
This article has been viewed 462 times.
Rate article
This article has a 5 rating with 1 vote.
Article comments
There are no posted comments.