Property Investors Amidst Favorable Swedish Krona Rates
Author

Niklas Samuelsson

Published

November 20, 2023

Word count

359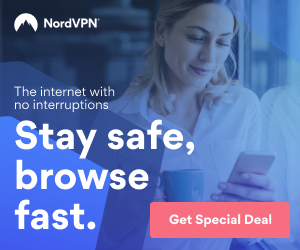 IKAB Property Management in Gothenburg: An Ideal Partner for Property Investors Amidst Favorable Swedish Krona Rates
For property investors eyeing Sweden, especially in the Gothenburg region, the current record-low Swedish krona exchange rate presents an opportune moment for investment. IKAB Property Management in Gothenburg emerges as a vital ally in this venture, offering comprehensive services that cater to both new residents and investors. Here's why IKAB stands out in the current economic climate:
Attractive Investment Climate: With the Swedish krona at an all-time low, property investment in Sweden has become increasingly profitable. Investors have the chance to capitalize on more property for their money, making this the perfect time to invest.
Wide Range of Services for Investors: IKAB's array of services, including technical and financial management and bespoke property maintenance, provides investors with the support needed to manage and maximize their investments effectively.
Financial Management Expertise: Navigating a foreign country's financial landscape can be daunting. IKAB's financial management services ensure that investors are well-positioned to make the most of their investment, with professional handling of all economic aspects of property ownership.
Tailored Property Solutions: Recognizing that each investment property is unique, IKAB offers total management solutions that can be customized to fit specific investor needs, enhancing the value and efficiency of each property.
Technical and Maintenance Services: Ensuring the upkeep and appeal of investment properties is crucial. IKAB's technical management and maintenance services guarantee that properties are well-maintained, enhancing their value and attractiveness to renters or future buyers.
24/7 Support and Vigilance: IKAB's concierge services provide round-the-clock oversight, a critical aspect for investors who may not be locally based. This offers peace of mind, knowing that the property is in safe hands at all times.
In summary, with the current favorable exchange rate of the Swedish krona, now is an advantageous time for property investment in Sweden, particularly in the Gothenburg area. IKAB Property Management's comprehensive and customizable services make it an ideal partner for investors looking to capitalize on this opportunity. Whether for long-term investment or immediate returns, partnering with IKAB ensures that investors are well-equipped to navigate the Swedish property market and maximize their investments.
This article has been viewed 203 times.
Rate article
This article has a 5 rating with 1 vote.
Article comments
There are no posted comments.