Experience Nature, Go On A Camping Trip
Travel & Leisure → Travel Tips
Author

Melissa Thornton

Published

April 15, 2008

Word count

545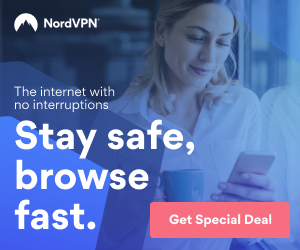 Camping was a necessity in earlier times, travelers, hunters and explorers were often forced to stay one or more outside of a house. These days camping is something we do for fun and for a back to basics feeling. And it is true, there is little change in the way we camp these days in comparison with hundred years ago, we need shelter, food and a warm place to sleep. However, in these modern days, the camping gear is of much better quality then in the old days.
The basic requirements
What you take with you on a camping trip varies from person to person but we all need some general basic equipment. Some persons like to take as little as possible with them and see camping as survival, others need more luxury and take much more camping gear with them. With basic camping gear we mean, a tent, a ground cloth, clothes, food, and gear to prepare the food with, sleeping bag and a first aid kit. You can't go camping without this basic camping equipment, but it is always possible to take more stuff with you. Because more and more people go camping with a trailer they can take a lot with them.
You first time camping?
If this is going to be your first camping trip, start small. Choose a place close to home, so you can return home if something goes wrong or you don't feel comfortable during your camping trip. Prepare yourself and make lists of everything you think you might need. Don't rush anything on the day you are leaving and load your car or trailer with all the above necessary camping gear, and when you have place for other stuff you can take that with you to. But the most important stuff comes first. When it is possible take someone with you who is an experienced camper so you can learn some camping activities.
Planning is the most important preparation.
When you go camping everything comes down to your planning skills, you need to
Book a camping site on time

make lists of inventory, food and gear

shop for everything you need

check the weather for the coming days

check your car, trailer or RV before you leave

make sure that someone at home knows were you are and how to reach you

secure your home

plan the route you are going to take
Natural explorers
Kids are natural explorers, when they arrive in new surroundings they are instinctual driven to explore and learn everything about that place. A camping trip brings up their natural sense of adventure and another way of living than they are used to.
Safety first
In your basic camping equipment you can't do without a first aid kit, and you might consider buying a complete first aid camping kit because there will be slightly different products in those kits than in a home first aid kit. You should also think about bug repellent, snake bite kits and sunburn lotion. Remember to take antihistamine, pain killers, and prescription medication like an inhaler when someone of your camping friends have asthma. Try to anticipate on everything you can think of most common types of injuries or hazards.
From childhood on Melissa Thornton has always been an outdoor person. Having seen a lot of camping spots around the world she gives tips to newcomers and die-hards about camping at www.campingcrowd.com
Article source:
https://articlebiz.com
This article has been viewed 1,191 times.
Article comments
There are no posted comments.