Top Supplements for Anti-Aging
Health & Fitness → Nutrition & Supplement
Author

Kacey Donston

Published

October 3, 2010

Word count

510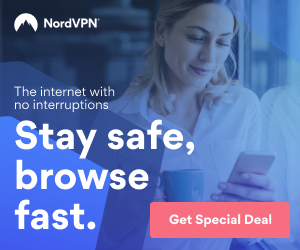 No one likes to feel as though time is catching up with them, and many people feel this every time they look at themselves in the mirror. As a result many people will look towards anti-aging supplements to help them look and feel much younger. If you are interested in turning back the years using supplements you will want to know which are the top supplements for anti-aging so that you can try them out yourself.
Antioxidants -These are a group of vitamins (A, C and E), carotenoids and a mineral - selenium. Antioxidants work by neutralizing free radicals which are molecules that speed up the aging process. When the body can neutralize these free radicals the aging process will slow down. These antioxidants can be found in certain fruits and in supplements. However, to really get anti-aging benefits of antioxidants they need to be taken in quite high doses, which is why a supplement is so useful.
Herbs -There are a wide range of different herbs that can be taken, all of which have different positive effects on the aging process. The main herbs that work and anti-aging supplements are: Ginseng, Rhodiola Rosea, Lycii Berry, MACA, Ashwagandha, Jujube Fruit, Reishi Mushroom, Gynostemma pentaphyllum, Hu Zhang and Grapes Seed Extract. As mentioned all of these herbs have different anti-aging properties. Rhodiola Rosea for example is known to break down stored fat which speeds up weight loss. It increases the immune system and fights off toxins. All of these features combined show how powerful herbs can be in the fight against aging.
Vitamins - These are also well-known anti-aging supplements and there are several different vitamins that can be of use to someone looking to look more youthful. Vitamin A for instance is an antioxidant (as mentioned) and can help the skin to repair itself and therefore look younger. Vitamins D not only strengthens the bones but it also helps to prevent damage to the skin caused by exposure to the sun. Due to its beneficial effects many people will take a vitamin D supplement and use a facial cream which also contains it.
Resveratrol -This is an antioxidant supplement which is used by many people to fight the signs of getting older. Taking a supplement like this on a daily basis will give a person a real boost to their immune system and it will also strengthen the cardiovascular system and reduce and counteract cell damage which happens as part of the aging process. Research has also shown that this natural formula will help to slow down the progress of heart disease, diabetes and even some forms of cancer.
As shown there are plenty of top supplements for anti-aging and all of these are very easy to find either in stores or online. Taking supplements will not only help to slow down the aging process but they also promote health and well-being. Studies have also shown that people who are not stressed tend to look younger, so any supplements which can boost health and well-being are also worth trying out.
This article has been viewed 901 times.
Article comments
There are no posted comments.