Electrical Faults That Are Prone To Have An Effect On A Home-Based Electrical System
Author

Stephen Drummonsy

Published

February 13, 2011

Word count

501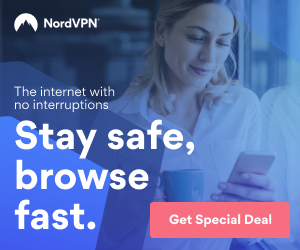 This short article is designed to provide you with some valuable information on common inadequacies within a domestic electrical installation.
Although electrical Inspections can be conducted by any competent electrician with the proper equipment, remedial works, particularly notifiable ones need to be conducted by a part P qualified electrician and the appropriate building controllers notified.
Should your electrician be a member of any of the below competent persons schemes, they are allowed to self certify the installation.
Competent persons schemes members.
British Standards Institution (BSI)
EC Certification Limited / ELECSA
NAPIT Registration Limited (National Association of Professional Inspectors and Testers)
NICEIC Group Limited
Common fault No.1 - Lack of RCD protection on fuseboard.
One of the most typical defects with domestic electrical systems is the shortage of RCD protection on the consumer unit. The new Wiring Regulations BS 7671 came into force at the end of June 2008, requiring much more extensive provision for RCD (residual circuit protection) of both domestic and non-domestic dwellings. The practicalities of meeting those requirements for protection are varied and too numerous to list within article but examples of the implications are below.
All power sockets sockets from 13Amp - 20Amp for use by 'ordinary persons' should normally be protected by a 30mA RCD.
In bathrooms for instance RCD protection is now required for all circuits.
In summary, you will discover a variety of approaches to fuse board design to fulfill the new regulations, a few of which utilise traditional RCD main switch consumer units and split load consumer units, whilst others rely on the new type of dual RCD protected consumer units. In general the installation of RCDs and RCBOs is now greater and there is mostly a trend towards larger consumer units with more ways available.
Common fault No.2 - Partial or incomplete bonding.
Electric shocks caused by faulty appliances and charged metallic objects are usually fatal. Therefore it is definately of paramount importance all metallic items like gas and water pipes within a home are properly earthed in order for electricity to become dispersed safely. Bonding is the term used for connecting all metallic items that don't normally carry a current (pipes etc) within a home, and to the mains earth to avoid electric shocks.
In each electrical installation, mains bonding conductors(earthing wires) are required to connect with the main earthing terminal for the installation of these following items:
metal water service pipes
metal gas installation pipes
other metal service pipes and ducting
metal central heating and air conditioning systems
exposed metal structural parts of the building
lightning protection systems
Common fault NO.3 - Inappropriate fittings in bathroom.
For Electrical safety, bathrooms pose a higher risk of electrocution due to the proximity of water. Electrical appliances commonly found here need to demonstrate higher levels of protection in compliance with section 601 in the new wiring regulations.
Lighting
Extractor fans
Shaver sockets
Towel rails
Electrical equipment which is used bathrooms must not be adversely effected by environmental factors.
Condensation
Humidity/steam
Drops of water
Sprays from showers
Playing with electricity can be a very dangerous occupation. When I need any electrical work doing myself I call in a qualified person. I can usually get this person from a reputable company by using the search term electrician london. I use this term particularly because the majority of my properties that I own are situated in London.
Article source:
https://articlebiz.com
This article has been viewed 645 times.
Article comments
There are no posted comments.