Attract Clients by Transforming from Steve Urkel to Stefan Urquelle
Author

Jason Westlake

Published

February 25, 2011

Word count

820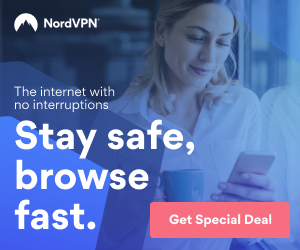 Building a life coaching business and learning to attract clients is so much more than just learning HOW to run a successful business. Building a successful lifecoaching practice is a process of complete transformation of who you are. If you're a life coach and your business isn't going how you like or you're just getting started, you will need to become a completely different person to become successful - like going from Steve Urkel to Stefan Urquelle.
You want to know HOW to run a successful business as a life coach. If you just learn the HOW, you won't be successful. Why? Well, let's take a look at the character of Kip from Napoleon Dynamite. Kip says something like, "you're just jealous because...I'm training to be a cage fighter." And you bust out loud laughing because he's this scrawny guy with no confidence or belief in himself. He must weigh 135 lbs, he doesn't have an aggressive bone in his body, and he has an incredibly submissive personality. Yet, you don't have the heart to tell him he's not in reality. If Kip wants to be a cage fighter, he's going to have to do a whole lot more than just learning how to fight. He'll have to change his whole makeup of how he's being.
The same is true for you if you want to run a successful life coaching practice. If you don't have a thriving business, and you want a highly successful life coaching business, then you're going to need to transform your whole way of being. You'll have to learn how to go from Steve Urkel to Stefan Urquelle. You'll have to learn how to be George McFly and punch out Biff when you didn't even know how to do it.
Because right now you probably doubt yourself. You wonder if you can build a successful practice. You may not have much experience selling or running a business. You might fear rejection. You don't know if you belong as a life coach. You might have a lot of fear and you feel like you don't know how to build a business and get clients.
Or you're already running your business and you're earning a certain level of income, but you'd like to earn a lot more. But you don't know how you could earn more than you already are. You don't know how to charge more for your services or to provide more value than you already are. Or you don't know how to attract more high-powered clients more consistently.
All of these things require a transformation in who you are being. Imagine trying to tell Kip how to run a successful business. It doesn't matter what you tell that guy or even if he tries to apply it. It ain't gonna work for him. But once he transforms who he is, then it doesn't matter what he does, everything will work for him. Just like those confident people you know where it doesn't matter what they do, they seem to be successful at everything they do. That's the secret.
So how do you transform who you are? Because that's the question that will determine all the success you will have. Here are the keys to the process of transformation:
-There are many roads to transformation, and many of them work. The underlying component is that you are running certain mental, emotional and physiological patterns consistently moment to moment that produce the results you are currently getting. For example, you might be running patterns of fear, doubt or anxiousness that you can't get clients. But whatever it is, it's just a pattern.
-Second, all patterns are continually reinforced through years and decades of repetition. So to undo them and create new patterns aligned with what you want takes consistent practice and time. This means undoing old beliefs, dissolving fear and emotions that don't serve you, as well as learning new physiological patterns and taking new actions in your life.
-There are also certain components geared specifically for coaches and the challenges they face. Coaches face specific fears. Coaches have certain thoughts that don't serve. And these patterns are nearly identical in many coaches trying to build a business. Coaches also need to master specific actions consistently in their business.
If you are ready to build a successful life coaching practice, attract clients, and transform who you are, then begin practicing these steps right away. You will probably experience frustration at many points along the way, and you will probably be awkward at first, just like Steve Urkel. But that's OK. Nothing can beat commitment and consistent repetition. And that's really all running a successful business is about.
This article has been viewed 834 times.
Article comments
There are no posted comments.