Booking Business Travel
Author

Andy Mccarthy

Published

February 27, 2011

Word count

545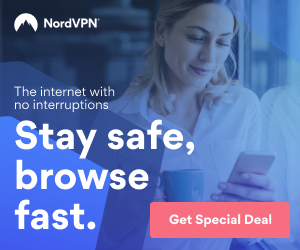 If you frequently find yourself in airports and hotels all over the country for business trip after business trip, the following tips for booking future business travel arrangements may prove helpful.
When booking your hotel, focus your search on those that offer special services for business travelers, such as access to high speed internet; fax and copier machines; courier service; continental breakfast; morning newspaper; iron, mini-blow dryer, and alarm clock or wake up call to your room; and courtesy toiletries at the front desk. To ensure that your surroundings will allow you to sleep well as well as think clearly and establish focus when you need to work in your room, request a room facing away from busy streets, highways, and ice machines in order to minimize noise during your stay.
There are several ways to make your trip easier during the flight booking process. Book your flights online to easily compare airlines and airfares, as well as to save on the extra fee that many airlines now charge for booking over the phone - which usually exceeds the fee that discount sites like Travelocity charge when they do charge a booking fee at all. Purchasing tickets online also offers you the convenience of being able to expedite your check in process by printing your itineraries and your boarding passes before you even leave for the airport, and also provides you with convenient back up copies of your information online in case you lose any of those vital materials during the course of your hectic travels.
Also, make an effort to schedule your flight for as early as possible in the day, to protect yourself from missed meetings, frantic arrivals, or appointment tardiness in case of flight delays. If possible, arrange to arrive the night before any of your major obligations in order to allow yourself plenty of time to rest up and adjust before going ahead with the chaos of your travel schedule - especially if there are jet lag issues to adjust to with any time zone changes. If necessary, consider other means of travel based on the distance of your business travel destination. Commonly, our minds immediately jump to flying, but when your destination is no more than a couple of hundred miles or so from home, driving or taking a train might be a better option once you take into consideration the amount of time you'd spend checking in at airports, then waiting to board, then waiting to take off, then taxiing after landing, then waiting at baggage claim, and finally traveling to and from the airport - plus the extra expenses and restrictions that airlines attach to your travel.
If you're at all uncertain about your travel dates or have any reason to believe your itinerary could change, consider booking an open-ended ticket. Changing your flight otherwise could cost you as much as $150 anyway - and that's in addition to the difference between the cost of the old flight and the new one - so the security of the open-ended ticket could be well worth its additional up front expense instead. The quickest way to corporate recognition is to prove your worth as a valuable asset to your company, and these practical tips should have you well on your way.
This article has been viewed 453 times.
Article comments
There are no posted comments.