Attract Clients - Amateur vs Professional
Author

Jason Westlake

Published

March 9, 2011

Word count

588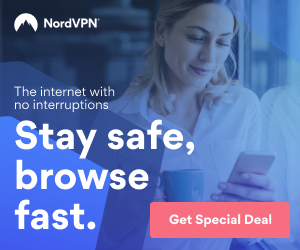 To attract clients in your life coaching practice, you have to be a professional. You can't be an amateur life coach and expect to earn money. I see many people who dream of being life coaches, who dream of running a successful business, but their actions starkly contradict their dreams. Their actions speak of people who are not committed, who do not want to be successful and are content with where they are at. And that's OK. It just means you won't be a life coach and earn money.
A professional is someone who has to do their business. There are no other options. No amount of fear could ever stop a professional. An amateur dabbles. Professionals have their blood in their profession. Professionals get paid. Amateurs do not. Professionals are responsible for their work. They are accountable to the people they serve. Amateurs are not. Amateurs can give up if they meet resistance. Professionals do not.
Amateurs don't have to get better at what they do. Professionals have no other option. Amateurs aren't held accountable to anything. They don't have to go to work. They don't have to be there. They don't have to do anything.
Professionals are there every day mastering their craft, getting better in the rain or the sun. They're practicing whether it's hot or cold, whether they're sick or well. Professionals, no matter what happens, get the job done. Professionals can't be deterred by their thoughts or feelings. Professionals can't give up if they fail.
To find out whether your business is professional or not, ask yourself the following questions.
How much time do I spend on my business each week?
How much money do I spend each year on furthering my education for my business?
Am I accountable to produce results, either to myself or someone else?
-Am I there working rain or shine, hot or cold, sick or otherwise?
-Do I give up when I fail? Do I stop working?
My guess is you probably know whether you are treating your life coaching business like a professional or not. The biggest question to ask yourself is how many sales conversations do you have each week with qualified prospects. How many people are in your sales funnel? If the answer is not very many, you can know that you are not treating your business like a professional.
And no, you don't need to build your website before you talk to people. That's an excuse to avoid talking to people. And no, you don't need to get certified to make sales. That's another excuse not to talk to people. And no, you don't need to know anything else or do anything else. You just need to go talk to people. If you don't, you're not a professional and you won't earn any money. You might as well keep your day job.
I don't mean to be harsh. I just intend to give the facts like eggs are eggs. No talking to potential clients equals no money, no business and not a professional. But if you are talking to lots of people, my guess is that you're getting better at your sales every week. You're getting better on where to find clients and how to continuously attract clients. You're learning to be a professional. And that is the mindset you need to approach any business that you start with.
This article has been viewed 837 times.
Article comments
There are no posted comments.