You Needs a System to Attract Clients
Author

Jason Westlake

Published

March 9, 2011

Word count

597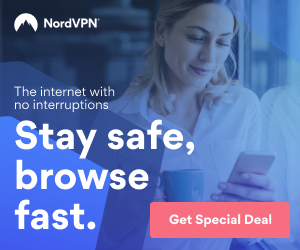 All businesses need systems in order to function successfully. Even businesses that are primarily sales. You needs sales systems in place too. You need to know that you can attract clients every month in your life coaching practice. You need to know how you can get more clients regularly. And you should develop a system to follow as a life coach.
Most life coaches don't have systems for finding clients. In fact, many people who start out end up failing primarily because they don't know how to find clients. Fear gets the best of them. In the end, they just don't have the absolute certainty that they know how to find clients every month. And you get absolute certainty by having a system that works.
But first, in order to get to a system, you have to overcome your fear and be committed to your life coaching practice just like a business. Coaches don't build sales systems because they don't have a business background, and they don't have a business mentality. They don't believe that they can regularly find clients, so they don't even know that it's possible to develop a system of finding clients.
But that's what life coaches are looking for. They just want to know they can find clients consistently every month. The system part is the easy part. The mindset and overcoming your fears are the more challenging aspects. Your system just need to track a few things that I'll list below.
-You need to know how many sales conversations you are having weekly. -You need to know how many of those conversation are converting to paying clients.
That's about it. Once your business gets rolling, there are more components you can add in to your system. But the basics are how many people you talk to every week. Here are the main three reasons coaches don't develop a system.
-Life coaches don't have absolute certainty they know where to find clients in their market. -Life coaches don't have absolute certainty that they can convert their sales conversations into paying clients.
If coaches had certainty on those two aspects, they would feel confidence in their ability to find clients without struggle. The reason they don't have certainty is because of the following beliefs and fears:
-They don't believe people will pay for their services. -They don't believe they are valuable enough. Not good enough. Not worthy enough. -They're too afraid to make a stand for their coaching and the value they provide -They're afraid of rejection and failure.
There may be other variations, but these are the most common too. The good things about fears, though, is that you can also develop a system for overcoming your fears. I do. Fears are not final. Beliefs can always change. You just have to know how. You don't usually question your fears because you don't know that you can. You don't know that it can be different.
But fears are simple things that once you examine them and experience them, they can dissolve right away. And you can develop a system for that too. There's nothing you can't develop a system for. And systems are your key to having absolute certainty that you can attract clients consistently and be successful in your life coaching practice.
This article has been viewed 912 times.
Article comments
There are no posted comments.