Emmy Award Sects
Author

Andy Mccarthy

Published

April 21, 2011

Word count

526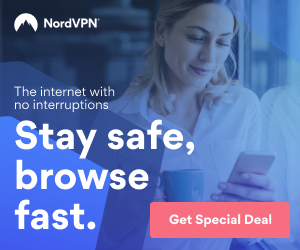 Over the years, since the establishment of the Emmy Awards in 1949, they have grown into several additional smaller ceremonies to emphasize honors within more local or specialized realm.
The numerous sects of the Emmy Awards include:
• The Primetime Emmy Awards - presented in September of each year, on the Sunday preceding the start of the fall television season - to honor outstanding achievement in primetime television programming (programming that airs after 7 p.m).
• The Creative Arts Emmy ceremony honors excellence behind the scenes, in areas such as costume design, at a dinner held a few days earlier than the televised primetime awards show.
• In the 1970s, the Emmy Awards introduced the International Emmy Awards, to honor programs produced and initially aired outside of the United States. Each year, these awards are presented at the International Emmy Awards Gala, held at the Hilton Hotel in New York City.
• In 1974, daytime programming (referring to shows airing before 6 p.m.) was granted its own Emmy Awards show called the Daytime Emmy Awards, which usually broadcasts in May or June, and also has a separate ceremony days before to distribute Creative Arts Emmys for personnel behind the scenes of daytime shows.
• The News and Documentary Emmys are held every fall to honor excellence in national news and documentary programming in about 40 awards categories.
• In 1950, the first Emmy for Best Sports Coverage was rewarded at that year's primetime Emmy Awards; but since 1979, the Sports Emmys have held its own ceremony each year in New York's Rainbow Room on a Spring Monday night in April or May, in honor of excellence in national sports television programming for live coverage, sports announcers, and sports-related television series.
• Beginning in 1950, Technology and Engineering Emmys have been awarded to individuals, companies, or organizations each year for their scientific, technological, and engineering contributions to the television industry. This division is probably the closes to a more traditional corporate award that the Emmys will get.
• Student Emmys are awards granted to students in high school or college who may submit their individual or group productions to their region's headquarters in consideration for recognition in several awards categories, including Arts & Entertainment, News, Documentary, Public Affairs, Sports, Writing, and Technical Achievement. Regional winners receive plaques including their names and the names of their adult supervisors, and then move on to consideration by a blue ribbon panel who awards the National Student Television Award for Excellence from among the regional winners in each category. Due to the nation's economy, however, the national level of the program was suspended.
• Each of the twenty regional chapters across the nation holds its Regional Emmys at various times throughout the year to honor shows produced locally. At the outset, these awards focused on local news programming, but now include honors for shows in every market that are received by less than half of the nation's viewers. Each of the regional ceremonies have their own award categories as well as their own procedures for nominating, voting, and committees. Winners of the regional awards are still regarded as "Emmy winners," receiving trophies that are smaller in size and about half the weight of the nationally awarded trophy.
This article has been viewed 487 times.
Article comments
There are no posted comments.