Grammy Controversy
Author

Andy Mccarthy

Published

April 28, 2011

Word count

509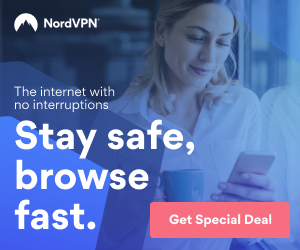 Critics of the Grammy Awards bring attention to the notion that many musical legends were never awarded with Grammys, including Jimi Hendrix and Led Zeppelin - as well as to the idea that sometimes artists are nominated in categories that do not actually suit the style of their music, and that awards do not always award what they say they do. For instance, while Best New Artist is described as a category to honor an artist or band who released a first album during the year's eligibility period that is commemorative of his/her/its public identity, many past nominees have actually released several albums prior to their nominations in that category.
Furthermore, as far as critics are concerned, the winners chosen have not always been indicative of artists about to embark upon a lasting and meaningful music career, since just as many of its winners have been fazed out of the energy as have gone on to have lasting, amazing careers. For instance, in 1978, a now virtually unremembered one-hit wonder group called Taste of Honey won Best New Artist over the now legendary Elvis Costello. In 1980, Christopher Cross beat albums from Frank Sinatra, Barbara Streisand, and Pink Floyd for Album of the year, and took home four other awards that night while the still noteworthy recording from Pink Floyd, The Wall, won one single award that year - for Best Engineered Album. And in 1991, Public Enemy, one of the rap genre's earliest and most respected trailblazers lost the award for Best Rap Performance Duo or Group to D.J. Jazzy Jeff and the Fresh Prince.
These observations, and the fact that the majority of winners are, in fact, artists with enormous commercial success during the present tense of the awards ceremony, lead critics to believe that the Grammys are more concerned with sales and public popularity than with genuine artistic merit, as notable yet less prestigious artists are commonly overlooked. Despite these critiques, however, the Grammy Awards remain among the highest of all honors within the music business.
Additionally, since the National Academy of Recording Arts and Sciences do not distribute the copies of the nominated recordings among its voting members each year, every year thousands of recordings must be voted upon by only the small number of voters who have actually heard of them, or overlooked by the large number of voters that never have. With votes being cast in categories by people who are not familiar with all of the category's recordings, and with lobbying campaigns needing to make only a small effort to impact a small number of voters in given categories, it is difficult for critics to deem the determination of the winners as necessarily fair.
Other critics have voiced perceptions of the prestigious crystal award as nothing more than a promotional mechanism for the music industry, rather than genuine honor or recognition for the creations of the arts or the artists themselves. Critics see it as merely a means for record companies to promote its artists and their latest recordings.
By Andy McCarthy
This article has been viewed 417 times.
Article comments
There are no posted comments.