Aleef- Guide to the artist George Aleef
Author

Anna Bess

Published

May 24, 2011

Word count

548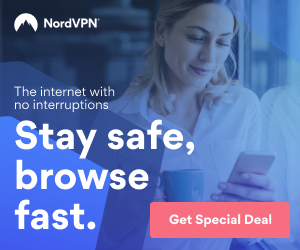 George Aleef is one of the renowned legendary painters of Russia. Born in 1887, this Russian orientalist painter had also served in the Tsarist Army for quite some time till he moved to other countries for showcasing his talent in art. Later, he spent his life in Palestine until the Palestinian Exodus in 1948. Some of his most popular paintings depict a number of the major historical moments during that particular era in Palestine. In the Tsarist Army, he served as a bodyguard in Russia until the occurrence of the renowned Bolshevik revolution. By 1920, Aleef had become a professional painter and then he left Russia and went to Istanbul to pursue his dreams. From there, he moved to Palestine and after the Palestinian Exodus in 1948, he moved to Jordan. In 1968 he moved to Lebanon and lived their till 1970. This legendary painter had showcased a unique artistic neo-classical style in all his works. Most of his paintings depict the pictures of some real historical incidents and monuments.
George used both oil and water color for his paintings. Some of his popular art works are based on some real life incident or monument in those countries where he had spent some years of his life. Each of these paintings shows the life in Palestine and its significance. The time that he has spent in Palestine is clearly shown in his paintings. He had painted Jerusalem with an Arabic distinctiveness by portraying the mosques, synagogues and churches of that time. A peaceful coexistence of Palestinian life is shown in his art work of Palestine. Apart from his numerous exhibitions in Jerusalem, he had also exhibited his works in Amman and Beirut. Even, some of his paintings are found hanging at the Jordanian Royal Court and in those galleries with all private Jordanian collections.
Aleef's paintings also features some glimpse of the original orientalist Italian art works. His beautiful paintings of Jerusalem also depict the lifestyle and culture of resident and non-residents during his time. Most of his prominent works have a particular significance to that era's local art movement; some of his popular paintings are the landscape paintings of various places in Jordan. During his days in Jordan, Aleef set up his first studio to teach art to his fellow artists. Some of his students are Mohanna Durra and Rafiq Lahham who later became some of the celebrated artists of twentieth century.
The works of Aleef always exhibited his expressionist work and creative imagination. If you compare his artwork with all famous painters of that era including the renowned Italian painter Rodolpho De Sanctis, the French artist Jeranian, and the British artist Bruce Hollingworth, you will spot out some difference as well as certain similarities in orientalist art work. His paintings also include several portraits and sketches that witness his well-refined and progressive artistic taste during that century. George had always depicted his thoughts through his artworks; he had painted all those places where he had spent some part of his life. His paintings include landscapes of Jordan, Arab, Palestine and Lebanon as well. Besides that, he had always tried to showcase his Russian orientalist talent through his paintings. Undoubtedly, he is one of those legendary painter who had presented the world with some of the most celebrated and magnificent artworks.
De Sanctis, the French artist Jeranian, and the British artist Bruce Hollingworth, you will spot out some difference as well as certain similarities in orientalist art work.George Aleef is one of the renowned legendary painters of Russia.Aleef
Article source:
https://articlebiz.com
This article has been viewed 3,422 times.
Rate article
This article has a 2 rating with 7 votes.
Article comments
Natalie Aleeva · 7 years ago
Hello Paul! What a wonderful news to hear from You! I did not succeed to find You on a facebook so, this is my e-mail : tusyaleonya@mail.ru I appreciate a lot You responded - I also can share all information about family - my Father Igor Aleev knows a lot - when I was about to be born he searched everything he could find in Soviet Union about the family. The elder generation tried even to stop his wonder because of obvious reasons. Ask me any questions that are interesting to You if answers are known by my Father (who is also an artist - painter) I will tell You. Thank You, Paul, once again for respond and please, send me the artwork from Jerusalem and may be some details of his life Your Mother knows! Best regards, Natalie.
---
Paul Wright · 7 years ago
Hi Natalie, I belive my great grandfather is also George Aleef. I am trying to trace my family members and would be good to make contact with you. My mother Katusha (Catherine) Cullen has information and artwork from Jerusulam that we could share with you.Please send me a message on here or try to find me on facebook. Many thanks, Paul Wright (warwick, warwickshire) August 2016.
---
Aleeva Natalie · 7 years ago
Hello, my name is Natalie Aleeeva, my grandfather is Rostislav Georgievich Aleev he was born on 8th of February in 1918 year in Petergof (Russia). His mother was Ludmila Aleksandrovna Aleeva (Bock)who died in 1920's in Russia. George Aleef is my grand grand father but I never saw neither his fotos or his works. I will be very grateful if someone can send we his foto portrait. Thank you.
---