How to Get a Food Safety Certification
Author

Kathleen Hill

Published

May 27, 2011

Word count

499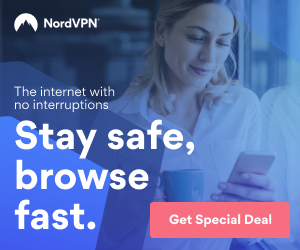 If you work in the hospitality industry or in food service and preparation, you will likely be required to get a food safety certification. Food safety certification is obtained through formal training that equips you with valuable information regarding safe food storage measures and temperatures, how to reduce the risks of food contamination, basic food handling procedures, basic first aid procedures, and much more. This specialized training, which is renewable each year, will basically take a full single day.
Generally, there are two categories of classes if you want to get certified - one is refresher training and the other one is basic. A basic certification training course is mandatory within the first 7-10 days of getting employed. After that, you will be expected to take a refresher course each year as required by the public health and safety rules and regulations. Generally, the main purpose of a food safety certification training course is to enhance food safety practices and minimize the odds of illnesses and death.
A sure way of getting certified is to prepare to attend formal training in a class. Classes are regularly offered by employers who deal with food, as this is a legal requirement. In case the scheduled classes aren't convenient with you, perhaps because of tight schedules and other family obligations, you can undertake courses at a community center. If you cannot find a food safety certification course, ensure you check with your local government food safety office.
If your employer expects you to have a formal certification, chances are quite high that the employer will offer you access to printed certification and up-to-date refresher course materials. Most employers offer new employees with detailed printed handouts of resources. Just take your time and read the content and ensure you review the header chapters to be sure you are paying attention to the sections that directly affect your job description.
Thanks to advancement in technology, you can also get your certification entirely online, which you do via a series of videos designed to cover the course basics. While you may attend a brick and mortar classroom so that you can be able to ask as many questions as you wish, there are those people who find online classes convenient and sufficient enough. Large companies may be expected to appoint a food safety captain or lead. More often the role will be voluntary, and will often be included into the job description and responsibilities of a supervisor.
Training for this position is provided by your local public health department and basic responsibilities include such things as inspecting pest control measures, checking food storage temperatures on a regular basis, formulating and posting noticeable reminder posters and signs regarding food safety, and keeping regular communication with employees. As is expected, upon successful completion of your course, or when you complete to review the food safety material provided, there is a multiple choice examination that you must complete for you to be conferred with a food safety certificate.
This article has been viewed 883 times.
Article comments
There are no posted comments.