Food Poisoning in Restaurants - How to Take Action
Author

Kathleen Hill

Published

May 27, 2011

Word count

494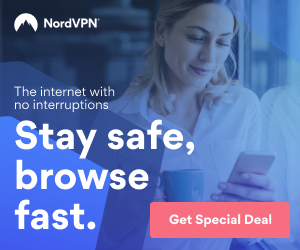 Have you ever eaten at a restaurant and later became violently ill, even to the point of being hospitalized? If so, you may have been the victim of food poisoning due to the restaurant's negligence regarding food safety rules and regulations, and may be entitled to compensation for your suffering and time off from work.
The Centers for Disease Control and Prevention (CDC) reports that there are approximately over 70 million incidences each year in the United States, with many of these cases going unreported because the individual affected was not aware that it was indeed caused by ineffective compliance to food safety rules. Symptoms of food poisoning include uncontrollable vomiting, diarrhea, stomach cramps, fever, and severe exhaustion. If you think you may have eaten contaminated food at a restaurant or any other establishment which serves food, you may be able to file a lawsuit and receive monies if you win the case against the negligent party.
Initially, what you should do if you think you are the victim of food poisoning is go to the hospital immediately to be diagnosed, documented and treated. Blood will be drawn from you and tested for pathogens which caused the food poisoning. It is important to your case to have documentation provided by a doctor that states you are indeed experiencing a bout of food poisoning after eating at a particular restaurant so state food regulators can examine the cleanliness of the restaurant.
The amount of the medical care necessary for you to fully recover from the food poisoning will be deemed your "damages" when you go to court, which is what you will ask the negligent party to compensate you with. Food poisoning, in legal terms, is actually considered a "tort", or "unpremeditated negligence" on the part of the defendant, or the "tortfeasor". As a person who experiences illness from a tortuous injury such as food poisoning, you will warrant compensation for your physical as well as emotional and financial (lost wages) damages the defendant has caused you to suffer.
You will need to file your lawsuit within one year (most states have a one year statute of limitations) in small claims court, but the sooner you file and retain a lawyer, the better your chances of winning the case. You do not have to have a lawyer but it is recommended since the origin of your illness must be shown that it was indeed the restaurant you had eaten at prior to becoming sick. There are attorneys which specialize in tort cases. In most states, if you are suing for more than $5,000, you will have to file your lawsuit in municipal court; anything above $25,000 and you will have file it in the Superior Courts. Since this is a civil lawsuit, the burden of evidence will be on you as the claimant. This is where having a good tort lawyer comes in, as he will be skilled in knowing what exactly is necessary to prove your case.
This article has been viewed 1,017 times.
Article comments
There are no posted comments.