The Basics of Maintaining Food Safety in Your Home
Author

Kathleen Hill

Published

May 27, 2011

Word count

510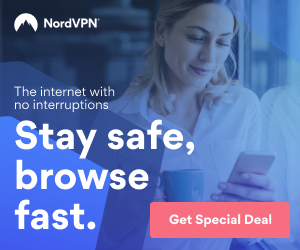 Food safety is the assurance that food is properly prepared and stored until they reach the consumer. Several techniques and methods are utilized to carry out these tasks, and should be practiced once the food is purchased or acquired. Proper storage is necessary to ensure that they are safe for consumption. This continues until the food is consumed, and there are leftovers to be stored properly for future use.
Maintaining food safety in your home is not a difficult task. In fact, you can pick up a few pointers from restaurants and other businesses in the food service industry. Incorporating food safety in your daily tasks may be challenging at first, but you will be glad you did it once you see its benefits. Aside from helping you save money, practicing proper guidelines ensures your family's health.
The primary goal of food safety is to keep food items from getting contaminated. Proper storage is an essential factor. Dry goods such as sugar, flour and spices should be stored in airtight containers, to protect them from airborne microorganisms. This also keeps them from getting contaminated when they are stored in cupboards or pantries. Meat and poultry should be placed in a sealed container before storing them in the freezer. Be sure to keep vegetables inside airtight containers, to keep them fresh and crisp.
Fruits and vegetables should be washed carefully before food preparation. Washing significantly reduces the amount of germs and microbes found on fresh produce. Some vegetables, like tomatoes, are eaten with their peel and should be washed more thoroughly to avoid transmission of food-borne diseases. Fruits and vegetables should still be washed even you plan to peel their skin afterward. Peeled vegetables can still get contaminated, once the knife comes into contact with the vegetable's inner portion.
Proper sanitation of the preparation area is crucial in food safety. This keeps your kitchen counters and cooking tools free of debris, which can become breeding grounds for bacteria and harmful organisms. Keep food counters bacteria-free by sanitizing them regularly. Wash chopping boards after each use. Pots, pans, knives and other cooking tools should be washed before storing. Washing them with hot and soapy water is recommended, but running them through a dishwasher is good enough.
Leftovers should be preserved or stored properly, if you intend to keep leftover food items for future use. Be sure to place them in a sealed container before storing them in the freezer or refrigerator. Immediate storage keeps the food from spoiling and ensures their safety for future use. This practice lets you re-use leftovers without worrying about potential contamination. Leftover vegetables, corn, and potatoes are ideal for storage.
Practicing these food safety guidelines lets you enjoy meals without worrying about contamination. Practicing food safety in your home helps you save money. You can be sure that you are eating safe and healthy meals. Proper storage and handling of leftovers means no food goes to waste. When food is less likely to get spoiled or contaminated, it can still be enjoyed instead of getting thrown out.
This article has been viewed 792 times.
Article comments
There are no posted comments.