Rock Garden Plants And Rockery Stones
Author

Stephen Drummonsy

Published

May 30, 2011

Word count

557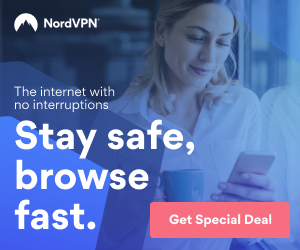 Rock garden plants are a motley collection of species and varying varieties which includes alpines. Their traditional home is of course the rock garden or rockery, these terms are interchangeable. Here the plants look at home and the planting sites can be adapted to suit the needs of individual specimens. But the rock garden is not for everyone, it does take up a lot of time, trouble and money to build and it also needs to be at least 8ft. by 4ft. to be really worthwhile.
Where space and resources are limited you can still enjoy rock garden plants by growing some of the carpeting varieties in cracks between paving stones or at the front of a mixed border. A flat bed with a gentle slope can be turned into a scree garden, and a patio can be graced with an alpine-filled trough.
A popular alternative to the rock garden these days is the raised bed. They are easy to build and maintain, it is suitable for a wide range of rock garden plants. The walls can be planted, or a special dry-stone wall may be constructed.
Some of the plants that I will be mentioning in future articles require the humus-rich conditions of their woodland home and here a peat bed is the ideal environment. Others need winter protection and an alpine house is the only answer.
Rockery Stones:
Limestone - The great advantage of this type of stone is that it readily weathers, so the surface loses its sharp edges and bothlchens and mosses soon appear. The drawback is that lime-hating plants will suffer. The colour is often, but not always, grey. The most popular type is weathered Westmorland Stone. This can be white or grey and is seen in rockeries everywhere. Not a good choice these days as its extraction damages environmentally-important sites, so if you must have Limestone then I would suggest buying second hand stones. Other grey Limestones include Derby and Forest of Dean . Mendip is bluish or golden. The cream coloured ones are the Cotswold and the Purbeck but please be aware that these can very often split into plates.
Sandstone - The advantages of using this stone is that there are a number of attractive colours are available and there is generally a mellow appearance with a bold grain. Weathering usually takes a long time to occur, the exception here is Sussex Limestone which loses its angular bits quite quickly and is popular in the South of England. Creamy-grey Kentish Ragstone is another type of stone which is often found in southern rockeries. Millstone Grit is a good choice if you want a sand coloured rockery. It is very course without obvious strata. For a brick coloured rock garden choose the Gloucester Red or Monmouth Red. York Stone is a poor choice because it is very hard and often splits into plates.
Granite - A very hard and fine grained stone. It is not porous and weathers very slowly. Not a good choice in my opinion.
Slate - An attractive stone in shades of grey, green or purple. It is sharply cornered at first but does weather in time.
Tufa - A form of limestone which is porous and contains plant remains. The outstanding advantages are its lightness ( half the weight of limestone ) and its ability to support plant growth.
A great deal of my time is spent in my garden. I have been looking for help regarding how to develop the perfect pond habitat for the fish which I intend to stock it with without much luck. To get the help I will want I have decided to use a company called Landscape Gardener London. So far they have given me all the help and advice that I have asked for, as and when I ask them for it.
Article source:
https://articlebiz.com
This article has been viewed 585 times.
Article comments
There are no posted comments.