Constructing A Rock Garden. Part One
Author

Stephen Drummonsy

Published

June 2, 2011

Word count

872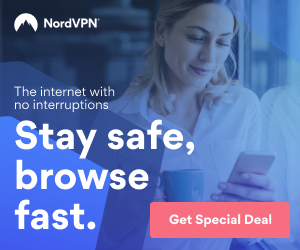 To build an awesome rock garden careful planning is crucial before you begin. You must remember that the aim is to produce a rock garden which will appear as natural as possible. At all costs stay away from scattering stones over a flat bed. Choose a basic design, as a universal rule a sloping rock garden is a lot more fascinating than a level one. The chosen site ought to be free from shade for the best part of the day - a backdrop of trees and shrubs would improve the natural feel, but the trees must be far enough away so they will not have any damaging effect on your plants. Visit a very good rock garden or two to see what an outcrop or terraced rockery should appear like. Draw a rough sketch, but an in depth plan at this stage is impractical. Mark out an area in your garden with string which is a little larger than your designed rock garden.
Prepare the site. Choose a day when the soil is comparatively dry. Take off the turf if you have any and take away all perennial weeds. This weed removal is important as couch and bindwees etc. can ruin a rock garden. Dig out all the roots, if the site is badly infested you will probably need to use an appropriate weed killer such as glyphosate and leave the site unplanted for the period recommended on the label. Decent drainage is another vital will want. With a sloping site on a non-clay area, no extra preparation will be necessary, but if the subsoil is heavy then a drainage layer is going to be required.
Shift stones about. You should be able to maneuver small stones about by merely carrying them, either unaccompanied or with assistance from a helper. Always wear leather gloves and strong boots. Keep in mind the golden rules, knees bent, back straight, hold the load evenly and then straighten the knees with elbows as near to your thighs as possible. Never stoop over to grasp the rock and never jerk up all of a sudden to lift it off the ground. You should be able to deal with rocks weighing up to about 1cwt in this way, but in a large rockery you will want to make use of some stones which weigh significantly more. One of the best aids for medium sized rocks is a sack trolley. You will probably need to lay down a trackway of boards on soft ground. Do not use a single wheeled garden wheelbarrow because the load can easily tip over. Some stones are simply too large to use a sack trolley and these pose a huge problem. You can make a track of wooden planks and roll the rock along by turning it over and over with a bar or perhaps a lump of wood.
To set the stones in place, you will require a crowbar, spade, some wooden planks and a strong stick for ramming soil between the stones. Unless the proposed rockery is little. You may also will need a number of competent helpers. Ideally you have chosen a bank having a gentle slope of about 10 degrees, if your site is flat and you plan to make a sloping rock garden you will need a minimum of 1 ton of topsoil for each 20 sq. ft. Buy Top quality topsoil if your earth in your garden is clay. Look at the stones and pick one that's large and has an attractive face - this is going to be the key stone and function as the centre point for the first tier of stones.
Dig out a hollow that's larger than the bottom of the main stone and roll the rock into place. Use the crowbar to lever it into its final location. Push rubble under the main stone and add soil both under and behind it. Ram this down firmly with a stick to ensure that there are no air pockets. Stand on your rock to make sure it is firm. Follow the same procedure with stones of various sizes on either side of the main stone, this will finish off the initial tier. A number of stones should be pushed tightly together with the crowbar but make sure you avoid a continuous line one stone high. It is much better to rearrange the stones in groups, declining in height as the edges of your rock garden are reached. It's essential to ensure that all of the strata lines on the stones run in the same horizontal direction, and soil needs to be pushed into the cracks. Alpines can be planted into these joints while you go - now move on to the 2nd tier of stones. It may be necessary to set down wooden plank ramps to permit the stones to be rolled up to the upper tiers.
Carry on until all of the stones are set in place, stand back now and then to make sure that you are achieving the required effect. The final step at this stage is to add some more soil between the stones, but do not fill the planting pockets to their final level - leave a space for the planting mixture.
I have been a keen gardener for many years now but no one has all the answers. When I need help or advice I always call a company called Landscaping London. Up to now they have given me all the help and advice that I have asked for, as and when I ask them for it.
Article source:
https://articlebiz.com
This article has been viewed 903 times.
Article comments
There are no posted comments.